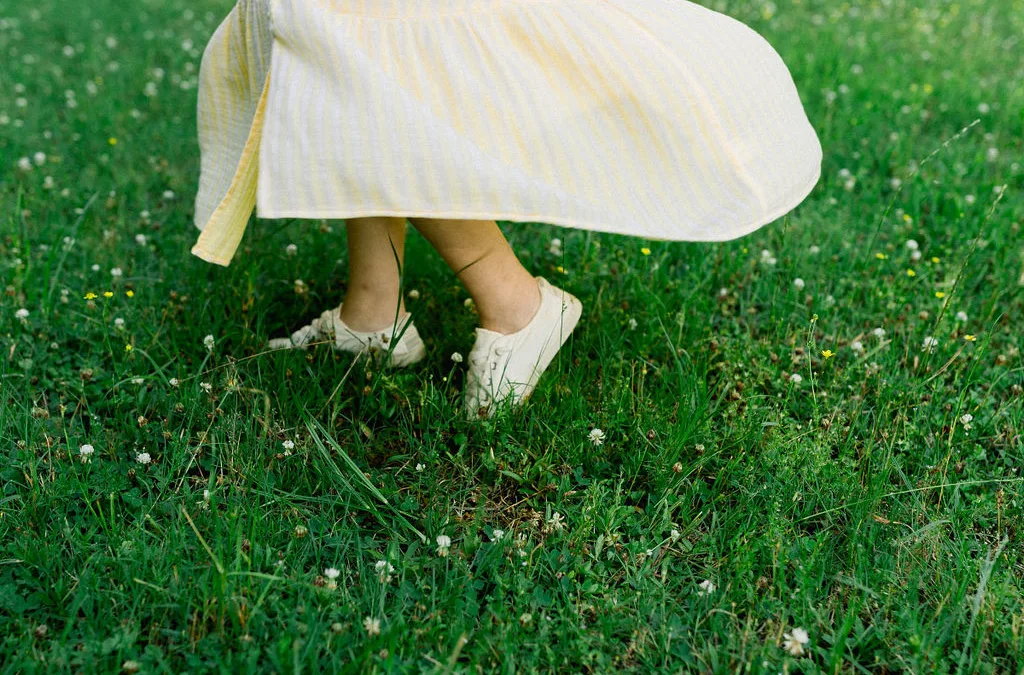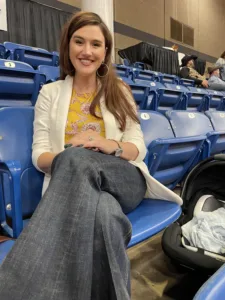 Note from Team LO: We are SO excited to bring you this month's post from our LO sister member, Lacie Berry! If you want to be a part of this incredible community, you can join HERE today!
Now, enjoy today's post from Lacie 🙂 
Clicks on Instagram.
Scrolls
New Mom working out every day of the week.
I haven't worked out in months….
Scrolls
New Mom is balancing a work-from-home dream job and is able to watch her child simultaneously.
I feel the furthest from "balanced." I am barely keeping my head above water trying to maintain work and being a mom. 
Scrolls
New mom posting professionally made pictures taken at the hospital post giving birth.
I had a baby in NICU, bawled my eyes out, and didn't get to have pictures of us taking him home until 11 days later.
Scrolls.
New mom having herself and her kids in the cutest outfits.
I haven't washed my hair in three days, have spit up on my shirt, and my baby just peed all over his onesie.
Scrolls.
New mom having an aesthetically pleasing Bible time in the morning.
My quiet time with the Lord was not post worthy at all—prayed while doing dishes and read the Bible while feeding. No pastel highlighters included.
Scrolls.
New mom on a date night with her husband.
My husband and I haven't been on a date since we had our baby. And I am struggling giving him the attention he needs and taking care of our child. 
Scrolls.
New mom having a clean house with no dust or laundry piles in sight.
My floors haven't been mopped in weeks, we have laundry piles in the living room, and mounds of dirty clothes that need to be washed.
Clicks off Instagram.
That's when it hit me hard. The feeling of inadequacy,  the feeling of not being a good wife, the feeling of not being a good mom, the feeling of just being a failure.
Tears start rolling.
Thank goodness our feelings are not who we are.
God met me right there in those tears with love and replaced my feelings with truth. He showed me that I had gone down a spiral of comparison and how toxic the thoughts were.
He showed me that I was focused on:
Man's perspective
Worldly matters
My own strength
When I should focus on:
His perspective
His love and grace
His strength
Him! Period!
The world tells us we need to look like we have it all together. We need to meet the standards set on social media.
If you don't have a Stanley or a Doona stroller are you even a good mom? 
Yes, of course you are.
I am not saying that having a Stanley or Doona or working out or looking nice or having a cute Bible time is inherently bad! No! I love all of these things, and I am happy for others when they do so!
But it is bad when you base your worth on if you have the things of the world or if you meet the world's standards.
Our worth comes from Christ Jesus and Him alone.
1 John 4:4 NLV: 
"You, dear children, are from God and have overcome them, because the one who is in you is greater than the one who is in the world."
The world says to be strong and have it all together, but Jesus says that He is our strength.
We should boast in our weakness because that means we need Him!!
His grace is sufficient!!
His power is made perfect in our weaknesses!!
2 Corinthians 12:9 NLV 
"But he said to me, "My grace is sufficient for you, for my power is made perfect in weakness." Therefore I will boast all the more gladly about my weaknesses, so that Christ's power may rest on me."
He didn't say His power is made perfect in your strength—nope! He said in our weakness.
So maybe instead of celebrating or showing off our own strength, let's show off the strength of Jesus shining through us! Let's show off that we are weak, but He is strong!
2 Corinthians 12:10 NLV
"That is why, for Christ's sake, I delight in weaknesses, in insults, in hardships, in persecutions, in difficulties. For when I am weak, then I am strong."
Y'all, His spirit lives within us, so we have His power! And we only receive this Spirit—His power by admitting that we are sinners in need of grace—in need of Him!
So let's get loud!! Let's stand up and shout our weaknesses and the Good News on the mountain tops!
The news that Jesus Christ is here to save and to be our strength—even in our weaknesses.
Matthew 5:14-16 NLV:
"You are the light of the world. A town built on a hill cannot be hidden. Neither do people light a lamp and put it under a bowl. Instead they put it on its stand, and it gives light to everyone in the house. In the same way, let your light shine before others, that they may see your good deeds and glorify your Father in heaven."‭‭
Your own strength, you meeting worldly standards, you worrying about how other people think of you, that will not save you. Only Jesus can.
John 3:16 NLV: 
"For God so loved the world that he gave his one and only Son, that whoever believes in him shall not perish but have eternal life."
For more encouragement, join us in the LO Sister App 🙂