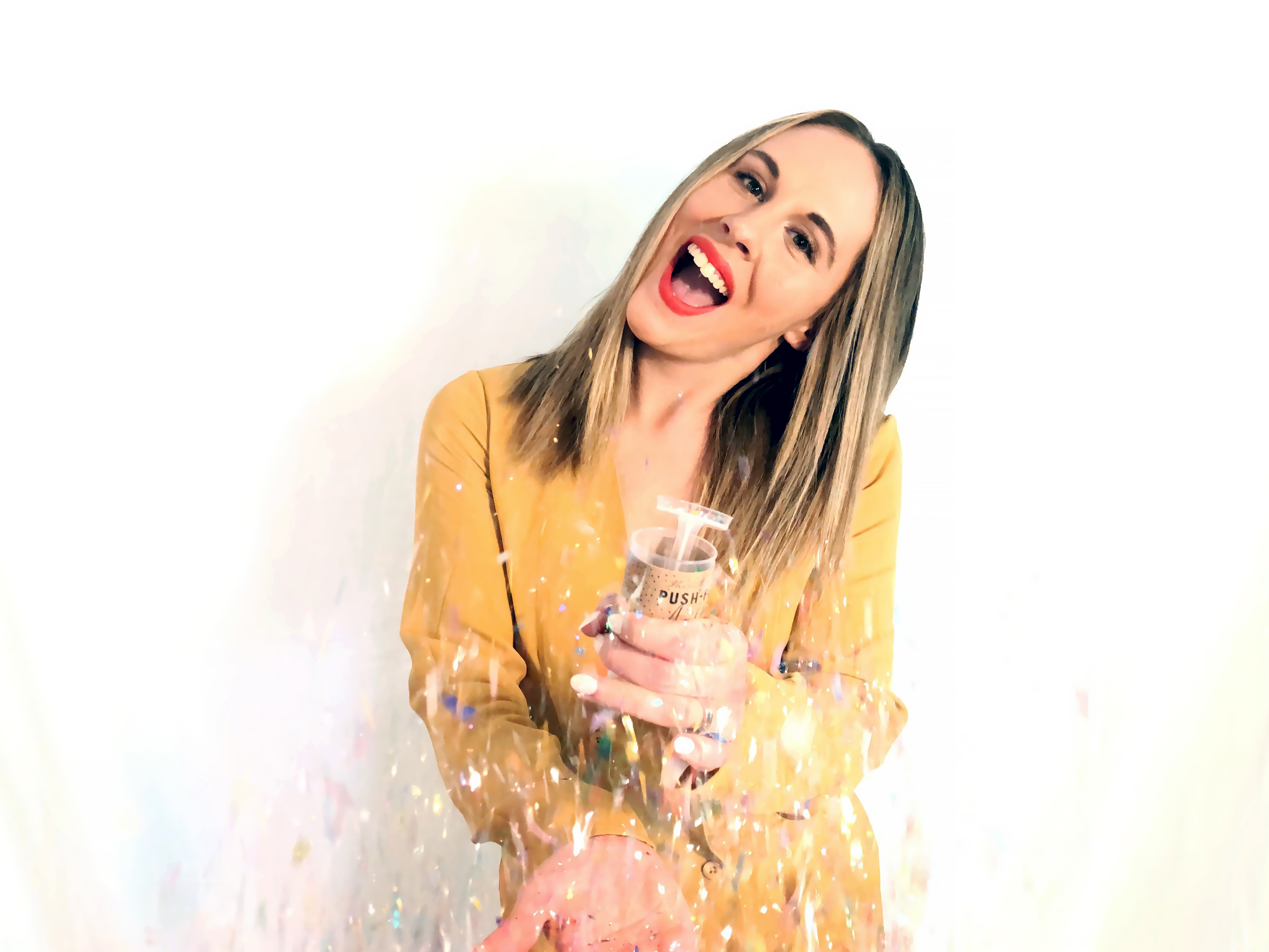 It was September 15, 2017, and I woke with great anticipation, not only because I had my freshly baked eight-week-old boy Leo to gaze at, but also because it was my ten year "Bonus Life" anniversary.
Let me explain. Before marrying my sweet husband and long before adding our three boys to our tribe, my life changed when I was eighteen. I was diagnosed with a rare disease called Lemierre's syndrome that almost took my life. Jesus became a real person at my hospital bedside during that journey, and I would have never expected that the faith that carried me through that nightmare would replay on this day—exactly ten years later.
My day at home went on as "normal" and coffee was consumed in large quantities, as usual. You see, we live on an old farm and there is always something to do outside, so we all enjoy time together working on the property: kids pulling weeds (and also pulling worms) and dogs running and playing. That day, my husband, Luke, was mowing our large farm yard.
The first miracle of the day was that I got all three boys down for a nap at the same time. (I can hear all the mothers shout "Amen!" from here.) I quickly grabbed a mug of coffee and my book while making my way out to the swing on our outside porch with the boys' room monitors within earshot. I began to read a page and my vision kept blurring. Weird. I tried to read the same line again and I couldn't focus. Instead, I heard the Lord say to me: "Go check on Leo, and don't believe what you are about to see."
As you can imagine, at this point I'm running to his room where I find him face down, gray, cold, and with blood on his face. A million things seem to run through my mind, and I scream, "No, No, No, No!! I'm NOT burying my child!"
I ran outside to find that Luke was still mowing. He greeted me with his usual kind smile, but quickly looked down to see I was carrying our limp, lifeless baby Leo. Luke jumped off the mower and quickly called 9-1-1. I placed Leo on the ground while deep guttural screams came straight from my shattered heart. I tried what I know of CPR on Leo's sunken chest. With his blood on my face from mouth-to-mouth resuscitation, I looked into Leo's once-sparkling eyes which were now foggy and empty. I laid hands on him and pleadingly prayed, "In the name of Jesus, bring back my baby. By the blood of Jesus, raise him to life!"
Luke looked at Leo and then at me as he was still on the phone with 9-1-1, and shook his head, saying, "Oh, Courtney." We both felt intense surrender.
My hands fell off Leo, and I said in a whisper, "Jesus, only you can do this. Only you can bring back my baby."
Suddenly, Leo's chest expanded, his eyes started twinkling and he gave out the most glorious cry!
I can't describe to you exactly what I felt in this moment, but it was somewhat of a combination of shock, awe, and complete glory. To everyone's confusion and surprise, Luke shouted to the first responder on the phone, "He's alive!"  What I remember next was a blur of the police and ambulance arriving, and Leo and I being whisked away in the ambulance. I hadn't even thought about why or how this happened. All I knew was that my baby was dead and now he is alive.
We arrived at the hospital and in the frenzy of the emergency room, the hospital staff began running all sorts of tests—all with very scary definitions attached to them. When one of the many specialists came in, she felt around his skull and looked at me, saying, "You know that his skull is fused shut, right?" I literally lost my breath.
They found that Leo had craniosynostosis. That is where the cranial sutures fuse too early, causing problems with normal brain and skull growth, resulting in his case of sagittal craniosynostosis. In short, his head was misshapen, resembling a football while protruding in the front and being super heavy in the back. He would need skull reconstruction surgery.
In the end, the medical team labeled his case "near-SIDS" and discussed how his skull shape made the back of his head so heavy. In a perfect-storm scenario (and ultimate nightmare for us), this combination of issues led the doctors to believe that Leo rolled, got stuck, and suffocated.
I can't begin to explain how our hearts were simultaneously wrecked with joy watching our son come back to life while also being utterly broken by all of this new information. I went from immense thanksgiving of celebrating Leo's life to flashbacks of the extreme trauma of holding him—dead and lifeless—in my arms.
For almost everyone, the greatest fear we face in this life is death—death of a loved one, death of a child, and, even for believers, our eventual leaving this body and earth.
For me personally, I've navigated my own brush with death and glaring "stare down" with mortality ten years ago, then walked alongside my husband, Luke, who experienced his own life-threatening illness approximately six years ago, and then this with Leo.
As a result of those experiences, I lived many years with the controlling and life-sucking spirit of fear; my mind being overtaken with anxiety.
But here's what I've learned: Not only does fear breed death, it also steals my joy, robs me of being present in the here and now, and confiscates "acres" of my mind that were made to flourish and dwell on the truth. (Philippians 4:8)
One day when I was heavily locked up in fear, a mentor friend of mine lovingly, yet simply said to me, "Fear is a spirit, but that spirit is under the foot of Jesus, and Jesus lives in you."
Well, Boom. Truth bomb right there!
Something that has radically altered my life is believing the truth that when God sees me, he sees his Son. I am covered by his finished work, which means I'm no longer a slave to flesh or to any of the enemy's ideas.
"Death is swallowed up by a triumphant victory! So, death, tell me, where is your victory? Tell me death, where is your sting? It is sin that gives death its sting and the law that gives sin its power. But we thank God for giving us the victory as conquerors through our Lord Jesus, the Anointed One. So now, beloved ones, stand firm, stable and enduring. Live your lives with an unshakeable confidence." 1 Corinthians 15:55-58
My greatest fear happened that day in September. The enemy meant to kill, but, instead, what died was my fear. That doesn't mean I never worry or that I never feel afraid; it now means worry and fear simply won't rule over me—that the victory has been won, that my mind is precious soil for seeds of faith to be planted and to grow.
I know many of you beautiful souls reading this have experienced unspeakable pain and loss, paralyzing and unrelenting anxiety, or soul-gripping and joy-stealing fear—heartaches and setbacks you aren't sure where to shelve.
Yet, as we near Mother's Day, I believe this can be a time to confidently and courageously reflect on our roles as moms, of the children we've been entrusted with, children we've lost, and children we still hope for.
Here's my hope for you and for me: May we go through our busy, full days with unshakeable confidence, imparting faith—not fear—to our children and then on to our children's children and generations to come.
Courtney Smallbone is a storyteller and guest speaker who shares her heart-birthed, personal God stories so that people from all walks of life can thrive in their immovable identity in Christ. Her stories reflect the truth that God is still alive and working in today's world, and she encourages everyone to live their lives intentionally and confidently—motivated by love, not fear. As wife to Christian music artist Luke of "for KING & COUNTRY" and mom to her three laughter-inducing boys Jude, Phoenix and Leo, Courtney embraces her "confetti" life, stomps out fear, and welcomes the adventure set before her while enjoying her rural country home life and traveling on the road.