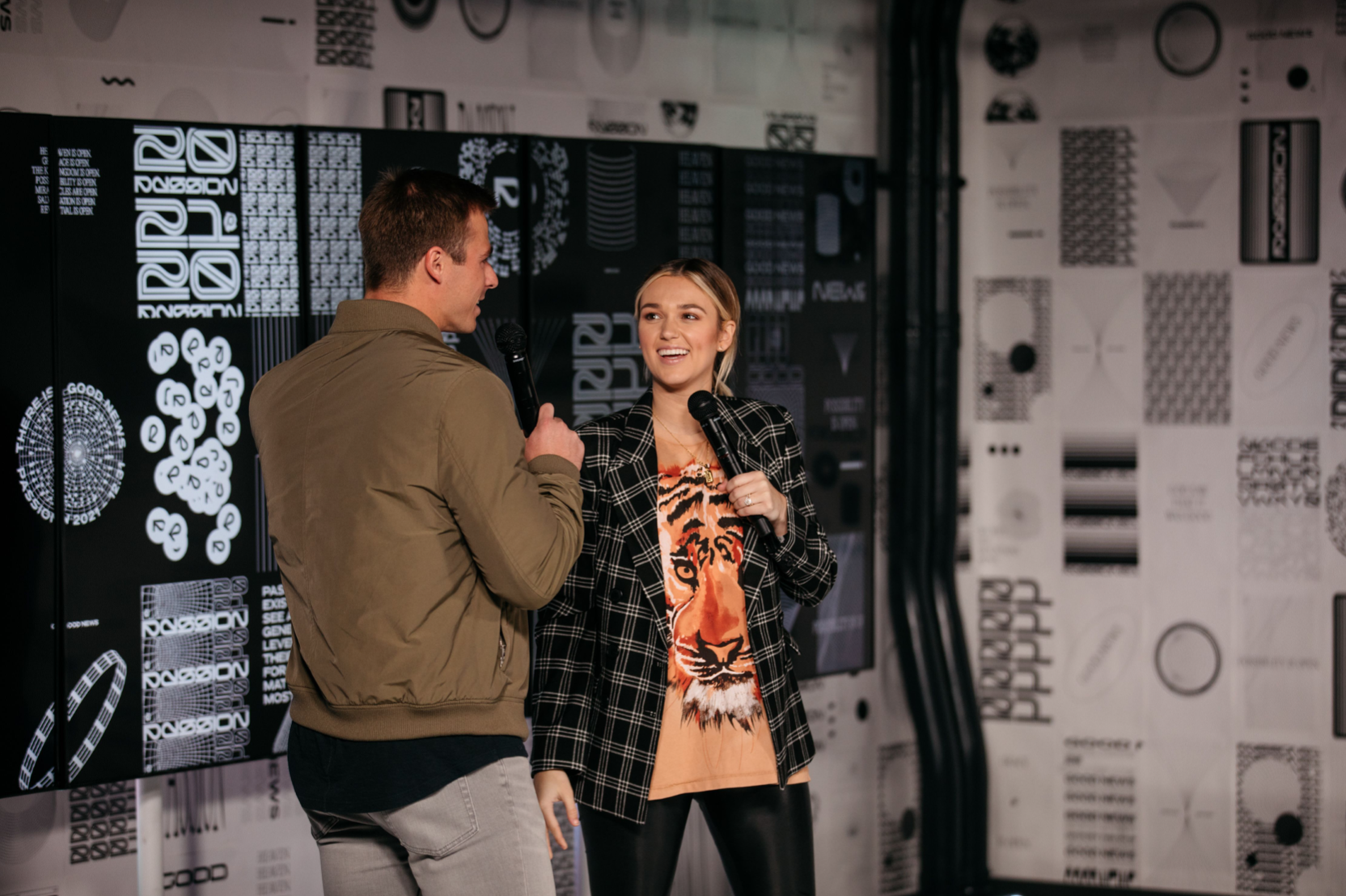 God IS faithful. He was faithful in 2020 and is faithful with us now in 2021.
Over 500,000 people joined, 177 countries and territories, and over 100,000 dollars given to help end human slavery. All of that happened in just one day at Passion 2021.
The church is alive, because Christ is alive. And that is GOOD NEWS.
We're breaking down some of the best moments of the day right here on the blog! It's hard to put into words all that God did, especially considering we believe God moved SO much in the unseen and things we won't see until Heaven. Join us as we pull some of the gold out from the speakers, round table, and worship moments.
Sadie Rob Huff
The night started out with Sadie asking us the question, "Who are you following?"
"If you want to feel loved, and cared for and accepted, you will not find it through fame. We have a generation looking for things through followers that you can only get from the One whom we're following…Jesus Christ."
AMEN! What an encouragement to set our eyes on the One we're following in 2021.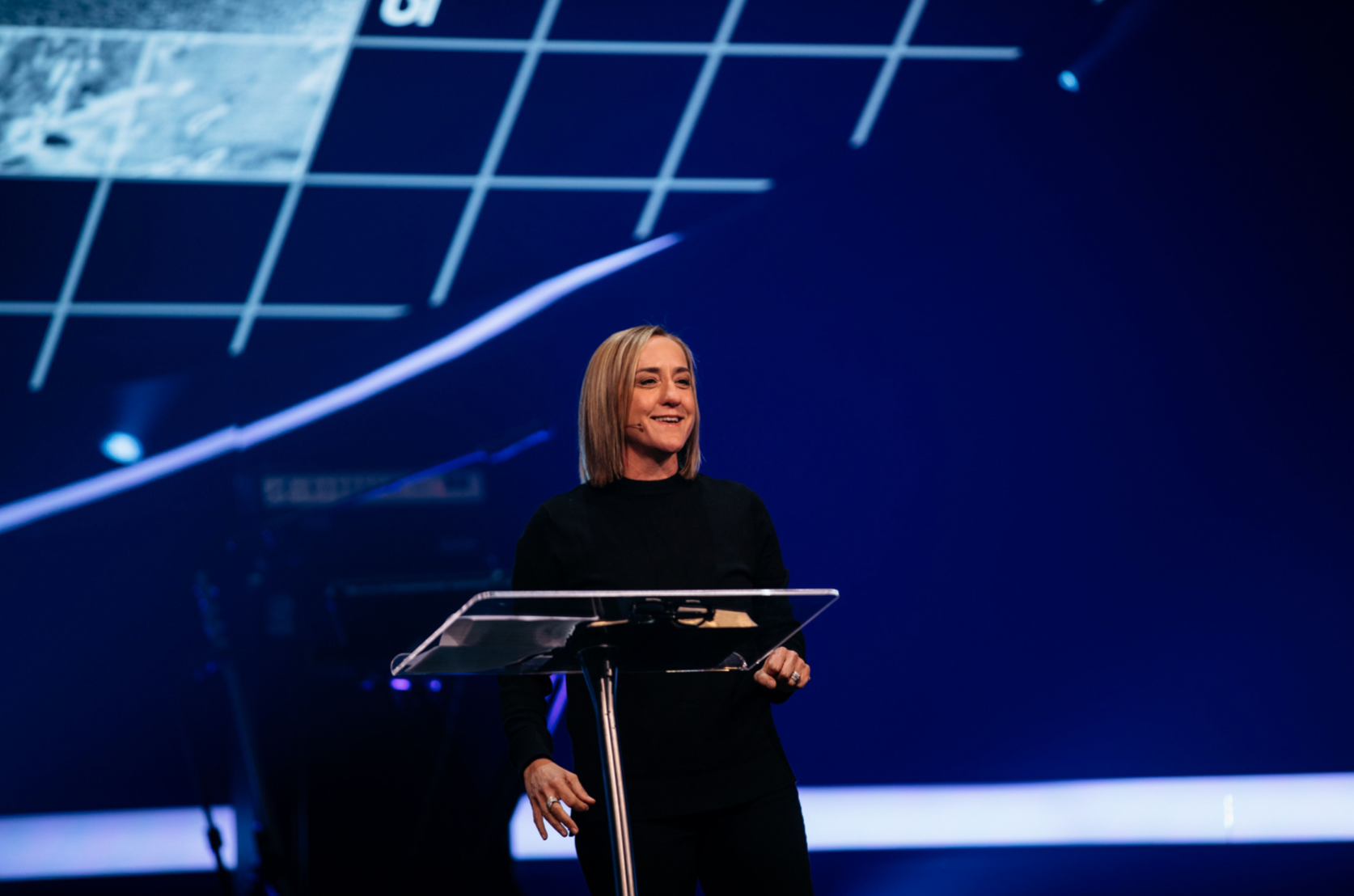 Christine Caine
The question Christine hit us with was, "How do you remain faithful in a culture that's saying that it would be better to just drift away or just go with the flow?"
She showed us Jesus Christ is the anchor for our soul in a post-modern culture. In her encouragement, she shared that it's actually one of the best times to be a Christian because of how much people are searching for hope right now.
Friend, don't just go with the flow, hold tight to our living hope, Jesus Christ!
Matt Chandler 
"Do not tease out the love of God from the wrath of God. You will cost yourself worship."
WHOA, that's good. What does he mean by this? He goes on to encourage: "I have a group of men in my life that I have plead with that if you see me drift and you love me you will confront me. That's what it means to love me."
His point: When we love someone, we confront the sin. It is the same with God. Because he loves us SO much, His wrath is great towards us if we are not walking in the way that He set out for us.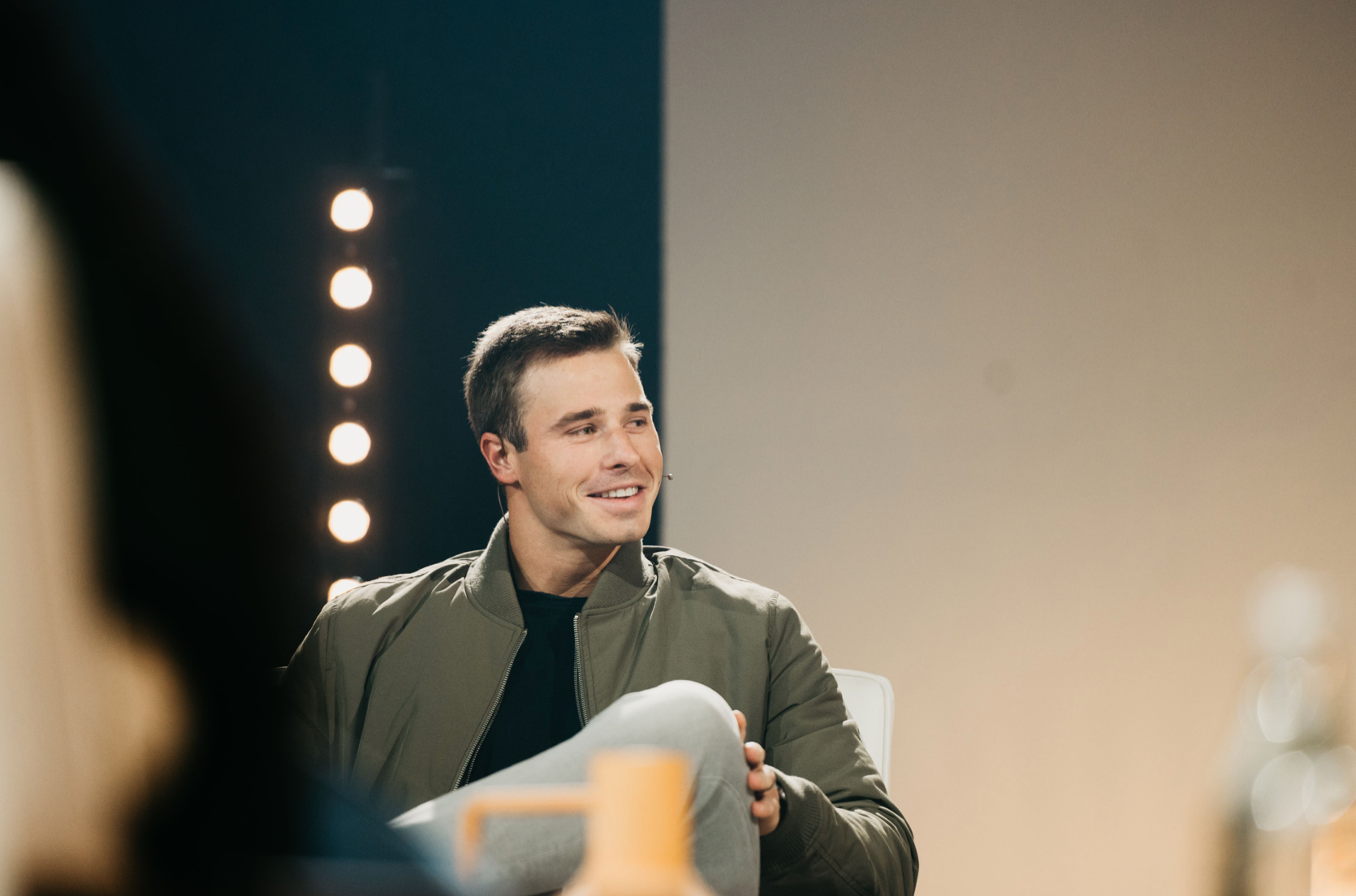 Christian Huff
Along the lines of influence, Christian shared: "I think with the idea of influence people think that means 100,000 followers but that could mean your classroom at school, it could be standing up for someone. Use your influencing knowing that the harvest in plentiful but the workers are few."
It's SO important to see that you have influence, friend. God doesn't define influence the way the world does. God delights in using you, no matter how many people you have watching you.
"Use your influence to go change lives for the better."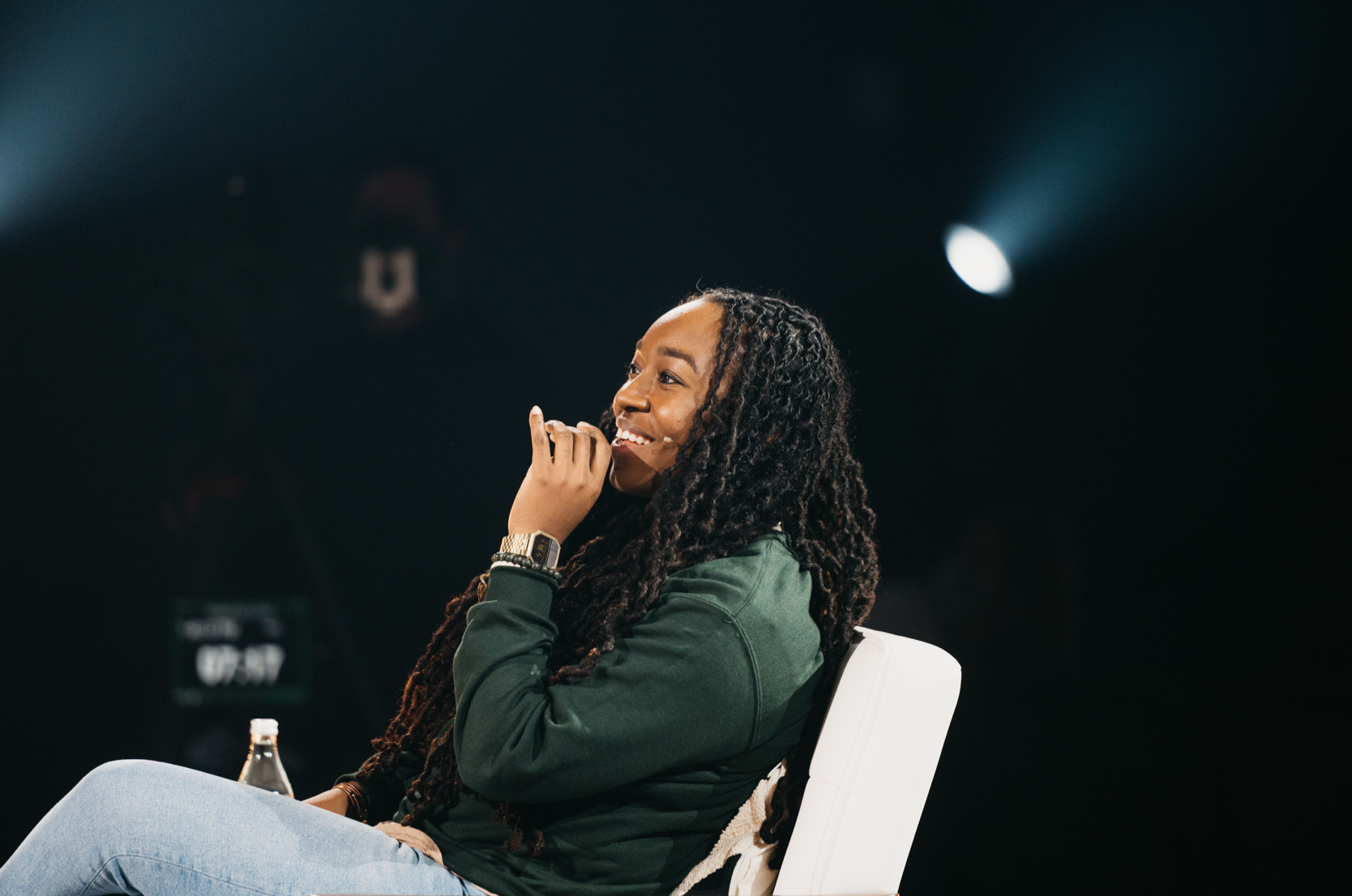 Jackie Hill Perry
On the topic of being lights for Jesus, Jackie shared: "If you don't seem happy about being in Jesus, why do you think I would want to be in Jesus? It's actually a strategy as a communicator of the gospel to make sure my language makes Jesus as beautiful as He actually is. I want your emotions to connect with the reality that HE IS GOOD."
Do you put the beauty of Jesus on display? Let's be a people that reflect his beauty and goodness in 2021.
KB
KB BROUGHT IT! This idea of blessings hit home for so many:
"The valley is not the blessing, but there is so much blessing we miss in the valley."
While he said he would never want to romanticize suffering, God truly can use suffering as "spiritual accelerance."
God will always use the valleys to give you a greater heart of wisdom and reality of Who God truly is.
So thankful for KB's word on true blessing.
Levi Lusko
Also on the topic of influence, Levi offered this incredible insight: "If you take care of your devotions, God will always take care of the depth of your impact."
If you want to be faithful, you can do that in the big, small, or wherever you go. Don't ever underestimate the small things that he's given you to steward, for where much is given, much is expected.
Ben Stuart
In the same convo, Ben said this regarding the "spotlight" that we thought was brilliant: "It occurred to me when I was young that I could spend my life chasing the spotlight around but it always moves, or you can just stay there and learn and be with God and when the spotlight swings around you have something to say."
What an incredible reminder to be faithful right where we are and let God grow us there. Then, we might have something worth listening to.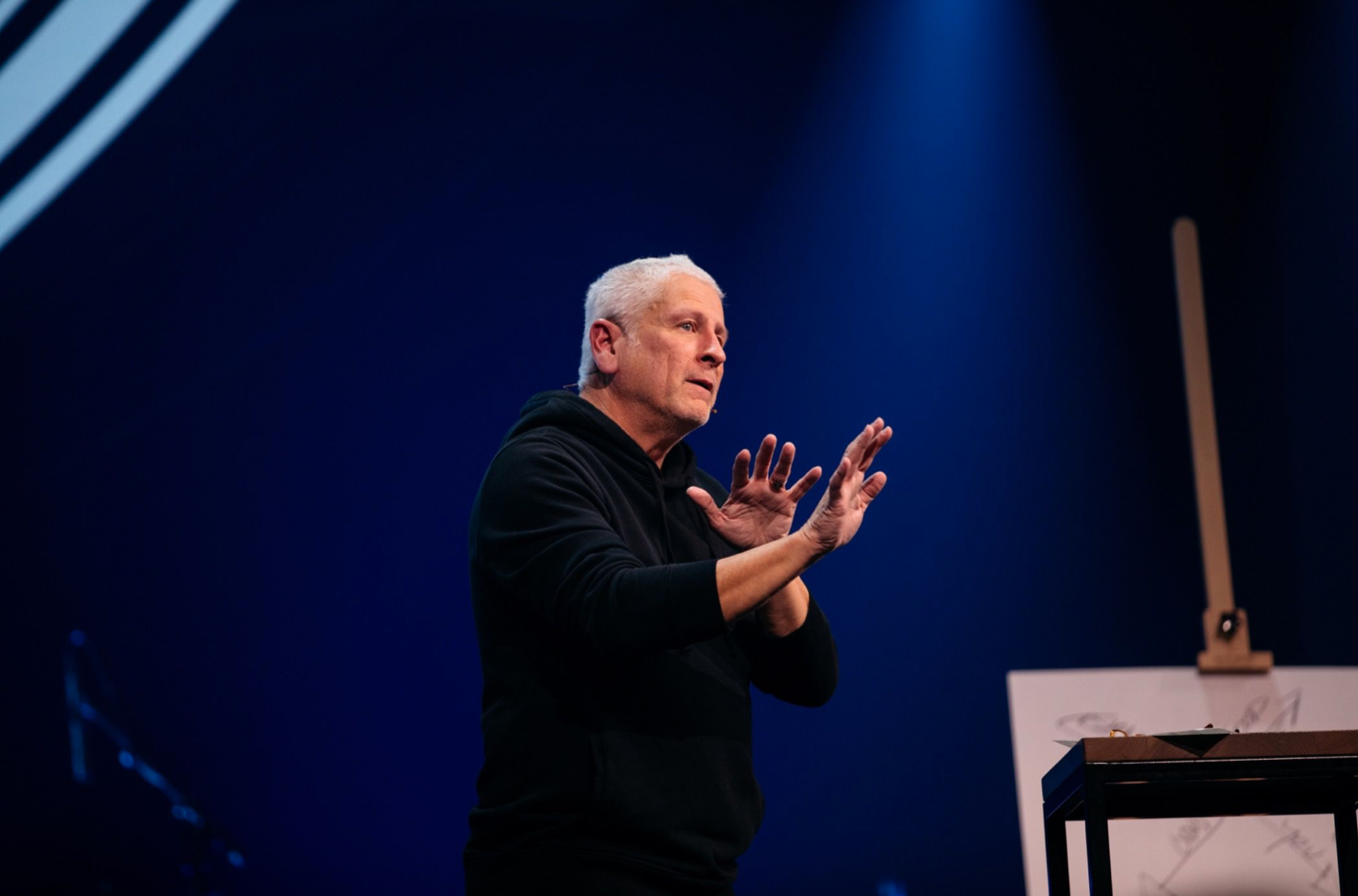 Louie Giglio
So profound. "So, what does it mean that there's a Maker? That you are made." 
That alone has the power to change everything, friend. Have you ever thought about the reality that you were made by a perfect maker? That you were "fearfully and wonderfully made?" (Psalm 139)
It's true for you and for us today. We believe that reality has the power to change lives.
Priscilla Shirer
"The strength of your life will depend on whether or not you will remain and stay rooted."
What a word for us in a day and age where we are always being tossed side to side by culture. Let the strength of your life be founded on abiding, remaining, and rooting yourself in Jesus.
Tim Tebow
Tim wanted us all to know where our victory is found: "We get to live with courage, taking heart, because He won."
There will never be a day when Jesus is not victorious, which means there is a never a day when we are not victorious.
"Because of Jesus, we can know we're on the team that wins."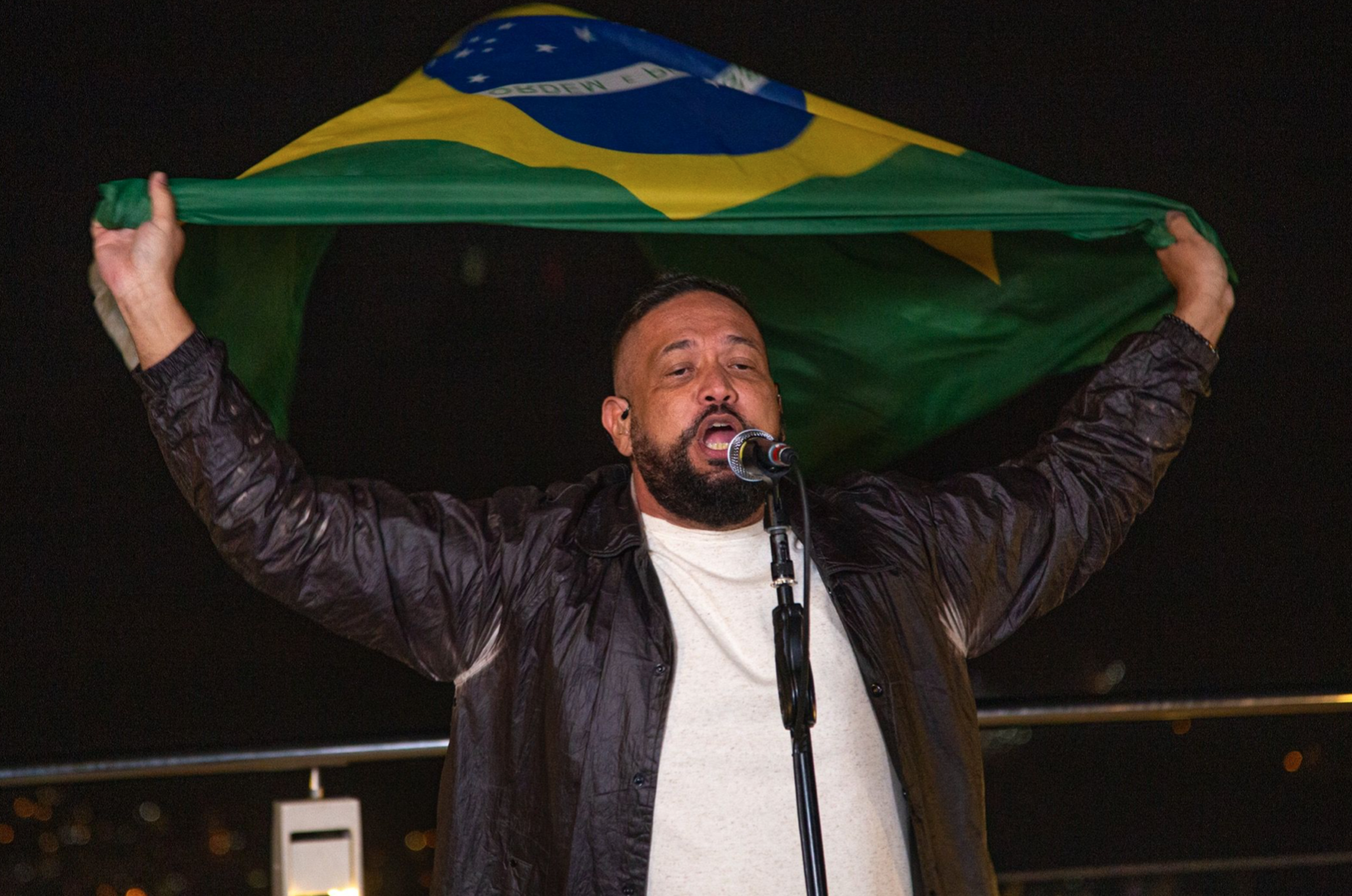 Worship
We were brought straight to the throne room through the incredible worship at Passion 2021. Passion Worship, Maverick City, Kari Jobe and Cody Carnes, KB, Sean Curran, and Brazil's Fernandinho, and Tauren Wells.
Our favorite moment had to be the duet between Kari, Cody, and Fernandinho as they sang the blessing in two different languages. Holy and Powerful.
And there you have it! That's our Passion 2021 recap and if you want to watch all the sessions and relive the goodness of the day, visit www.passion2021.com/rewatch and get all the sessions through January 2021.
What was your favorite moment? Comment below and share how God impacted you through Passion!