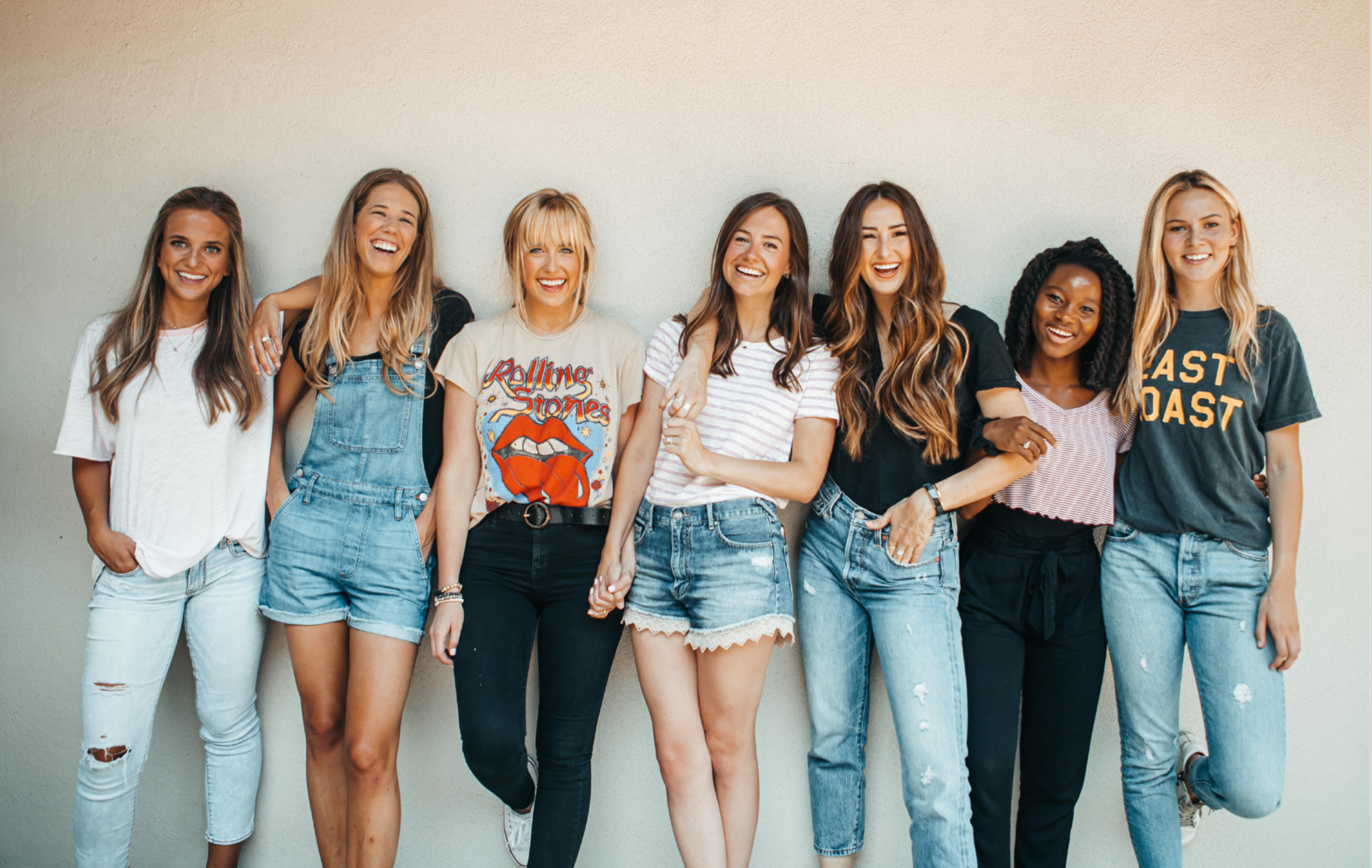 DOWNLOAD OUR FREE WORKBOOK NOW!
A few months ago, our team visited with college girls (just like YOU) across different campuses. We talked. We cried. We dreamed. We laughed. We prayed. And you know what we discovered? Almost every girl is looking for sisterhood, real friendship, and most of all, confidence and freedom to just be themselves.
So, we set out to create a study (we promise this won't feel like homework!) to help you discover how to find true friendships, live well, and grow in your faith during college. Whether you're a senior or about to step foot on campus for the first time, this was a project that we had you in mind while creating.
With our launch of the study, TODAY, we want to hit you with a few highlights from our **free** workbook (can I get an amen?) so that you can start preparing NOW for this Fall.
Before we dive into sisterhood, friendship and college campus living, we are going to pause and check in with our own hearts and our own minds.
"Do not conform to the pattern of this world, but be transformed by the renewing of your mind."Romans 12:2.
We believe that our minds can be renewed to look at life a little differently. This 8-part workbook offers you conversations, encouragement, and truth to help you step into your true purpose on your college campus. Are you ready? Let's dive in together!
How awesome was that? Friend, that is only part ONE of this incredible, practical, and perspective-shifting workbook that is yours for free!
Click here to download this whole study now! We pray this workbook will equip you to have confidence in college this year, not because of what you are, but Whose you are.
XO,
Team LO