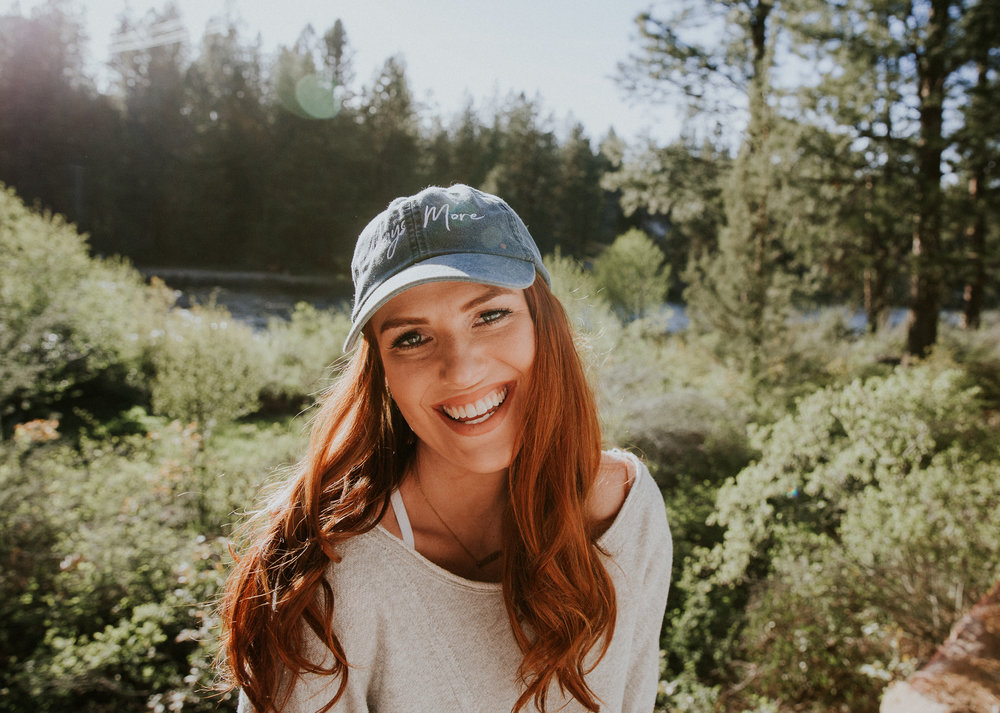 For our first married Christmas, Jeremy got me tickets to Disneyland. It was my first time going as an adult, and I don't really remember going us a kid because I was so young. I quickly realized it was one of my favorite places on earth. I remember thinking, "What if God designed us to live our whole life like we do when we're in Disneyland—full, wide eyed, fearless, joy-filled, exploring, conquering, patient, laughing, shameless, in community, and squeezing His hand tightly through the ups and downs.
As Jeremy and I raced around Disneyland with our fast passes, I sensed the Lord saying to me: "There's no such thing as a fast pass for life, Audrey." Woah.
Then I was reminded of the scripture that says, "Be joyful in hope, patient in affliction, faithful in prayer." Romans 12:12
Experiencing God means that we are brimming with uncontainable joy, the mark of His presence in and around our lives. I've come to realize that sometimes that joy is MORE complete, when we've faithfully and patiently waited. (John 15:11) As we stood in line for "Thunder Mountain Railroad" and "Cars," the thought never crossed my mind to get out of line because I was tired of waiting. But it got me thinking…how often have I missed a "ride" in my own life, because I wasn't willing to patiently wait, or because I was looking for a fast pass to no avail?
Waiting takes faith, and faith is putting our hope in something unseen. Think about how much MORE faith it would take to patiently wait in line for a ride that you have never seen? You wouldn't know if it was safe or scary, if it would make your head spin or your stomach drop, how long it would last, and you wouldn't be able to imagine your escape the ride broke down (I can't be the only one who does this!) But faith in the unseen is a necessity to living a God-inspired life. A life to the full. So often in my life, I can't see the ride ahead. I don't know the wait time, and sometimes I feel like I don't even meet the height requirement—but God relentlessly whispers to me: "Stay in line, the ride will be worth it if you patiently. Trust me in the waiting."
I feel like every aspect of my life is marked by waiting to some degree. Waiting for direction, marriage, healing, provision, transformation, clarity, redemption, etc. Through many seasons, I've found myself waiting, wondering when I will finally get to enjoy the ride. But Psalm 27:14 has always been an encouragement to me, "Wait patiently for the Lord. Be brave and courageous. Yes, wait patiently for the Lord." I love how this verse describes waiting as brave and courageous.  I think waiting can get a bad rap sometimes. Waiting for that perfect job instead of just applying for another one, waiting for that promotion when it's easier to just go somewhere else, waiting for Mr. right when you could just date more Mr. Wrong's, waiting for healing when you could give up the fight, saving yourself for marriage with you could so easily give in, the list goes on… but I love that God describes waiting as BRAVE and COURAGEOUS.
Maybe God meant for us to embrace our whole lives like we embrace Railroad rollercoasters, firework shows and Adventureland—brave, courageous, bold, aware, expecting, curious, with other people, and…. PATIENTLY. Let's be patience "riders," trusting that He who goes before us is SO faithful, and He desires that our joy might be complete. May you always embrace patience, confidently knowing that it will produce more joy. Always more joy.
What are you patiently waiting for? Or maybe you just recently stepped out of line because you got tired of waiting. Ask the Lord to show you what he wants you to wait patiently for. His timing is perfect.
"But if we hope for what we do not yet have, we wait for it patiently." – Romans 8:25
"Let us not become weary in doing good, for at the proper time we will reap a harvest if we do not give up." Galatians 6:9