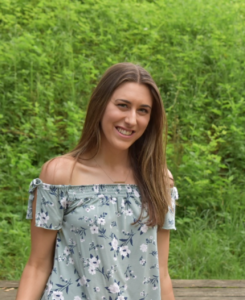 Note from Team LO: We are SO excited to bring you our Christmas post from our LO Fam member, Laura! If you want to know more, check out our online community of sisters here!
Miracles are an interesting phenomena. They can't be explained logically, yet there's a longing for them around the holiday season. A Christmas miracle. It's seen on TV. It's seen in real life. There is hope and excitement in the air. Anticipation and celebration at what is to come. It truly is a magical time of year with acts of kindness and miraculous stories. The family who couldn't afford their rent now has it paid for the rest of the year. The couple who was going to get a divorce finds ways to make their marriage work. Family members come home unexpectedly. Someone gets good news about a health diagnosis that appeared bleak. The lights and glow of the fireplace. The cozy blankets and cup of hot cocoa. It's all magical.
And maybe the reason there is such a love for this time of year is because a feeling of hope arises.
Truly anything is possible, and God showed us that one Christmas long ago. And each year we get to celebrate and remember what He's done.
I am currently loving the song Way Maker. I don't know who originally wrote it, but Leeland sings it on their new album. It is a powerful song listing the qualities of God and recounting what we know to be true about Him. And in the one verse it says, "way maker, miracle worker, promise keeper, light in the darkness."
Mhmm, can I get an amen? I seriously love it. It is one hundred percent true, and can be found all throughout Scripture. And I began to think, all of these characteristics line up perfectly with the miraculous Christmas story and the Gospel itself.
It can be easy to lack enthusiasm at Christmas when hearing about Jesus' birth because it's discussed every year. Whenever December hits, it's clockwork. Churches will start a Christmas series, most likely in Matthew 2 or Luke 2. We are reminded that Jesus was born of a virgin, shepherds and magi came to visit him and give gifts, there were lots of angels proclaiming the good news, and a star directed people to where Jesus was born. If we're not careful, we can brush off the importance of what happened on that first Christmas and what it means for us.
It was and still is truly miraculous! Because just like the song says, Jesus is a way maker, a miracle worker, a promise keeper, and a light that shines in the darkness.
Way Maker: God made a way for us to have salvation and that came to us in the form of Jesus, King of Kings and Lord of Lords, as a baby. A baby! A tiny human who couldn't speak right away and cried. Who grew up as a two year old. And then a five year old. And then a sixteen year old. Just like each one of us. This boy would then become a man and die and rise again to give us the opportunity of having a relationship with Him! God was intentional about making a way.
Miracle worker: God worked a miracle. His son, Jesus, was born of a virgin, which allowed Him to be fully God, because he didn't have an earthly father. He came in the most unexpected way, in a lowly estate. Yet, all of heaven rejoiced and the angels proclaimed the glory of the Lord, because this birth was exciting and miraculous news.
Promise keeper: God kept His promises. There were 400 years of silence between God speaking and moving in the Old Testament to when Jesus was born in the New Testament. Four hundred years! That is a long time for their to be silence–with no doubt feelings of uncertainty and confusion with what God was doing. Yet, we see God keeping his promises when he sent His son, Jesus. All throughout the Christmas story there are references to Old Testament scripture exclaiming the different prophecies that were fulfilled. Every detail was accounted for.
Light in the darkness: God shone light in the darkness. John 1:5 says, "The light shines in the darkness, and the darkness has not overcome it." This passage is specifically talking about Jesus. He is the light that shines on the path and makes it bright. And in Luke 2, verse 9 explains that an angel of the Lord appeared and the glory of the Lord shone around the shepherds. God's glory is so bright and magnificent. When He shows up and enters the room, there is no doubt it's Him because everything is so clearly visible.
Our God loves us so much he made a way. He sent his son to earth for us, and this realization should make our hearts rejoice. It should give us hope because we can see the characteristics of God and what He is capable of doing.
So, this Christmas, don't forget the miracle that brings joy to the world!
Laura Conaway is a loved member of LO Fam and a college student who loves Jesus. She love spontaneous adventures that happen out of the most ordinary experiences. She also loves to play her violin and guitar. For her, nothing compares to the opportunity of investing in people's lives and encouraging them in their walk with the Lord as they live out their purpose of glorifying Him.