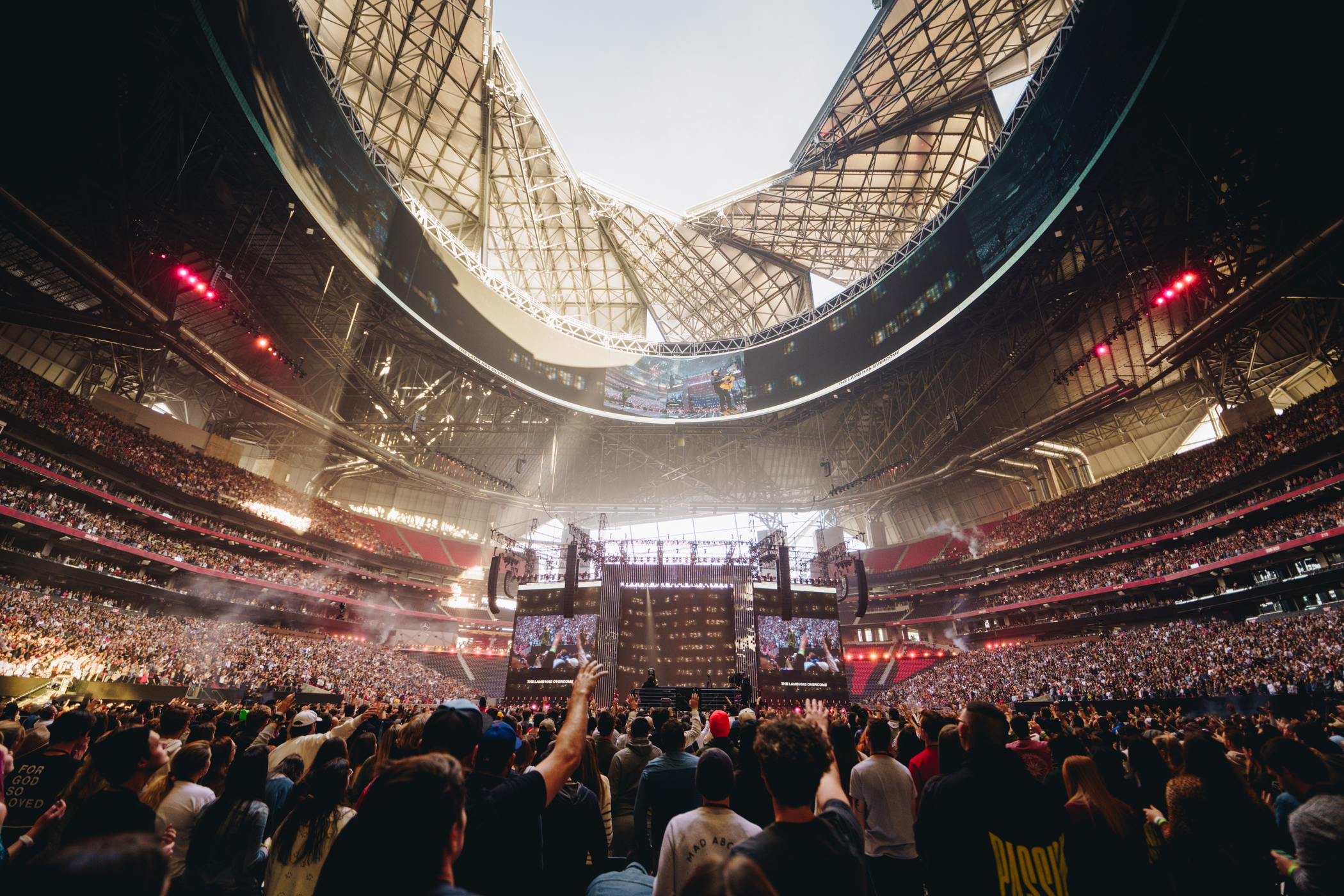 What a year it has ALREADY been! The Live Original Team had the honor of attending this year's Passion Conference at the Mercedes Benz Stadium in Atlanta, GA. The house, filled with 65,000 young adults and the presence of the Holy Spirit, gathered together for a time of worship, incredible speaking, and preparation for this new decade.
Friends, it did not disappoint. We were and continue to be blown away at all that God is doing in this generation. You know, some say that we are the "godless generation", with only 4% of millennials having a "biblical worldview" (according to a survey done by American Culture Faith Institute), but the millennials who packed out Atlanta on NYE beg to differ. Those who attended the conference worshipped on behalf of every young person and proclaimed that this generation would not be labeled as godless, but as God-filled.
Check out some of our favorite moments from Passion Conference 2020!
1. SHARE LIGHT: Right now, there are 3.2 billion people in the world who share their life on social media. We do this because when we love something, or something impacts us (whether serious or hilarious), we want to share it. But as Christians, we are met with this sobering reality: There are currently 3,865 people groups in the world today without a translation of the bible in their mother language. If we believe the call that "it is finished", then it is time we do something about it. It is time to share it.
So, the team at Passion created the "Share Light" movement, teaming up with multiple translation organization to raise money to fund these translations so that every person on earth can know that God is love through His son, Jesus. This is found in the living and breathing Word.
The mission? To have every people group have access to scripture in their language by the year 2033.
With that, the million dollar question (pun intended) is…how much did Passion 2020 raise? In just three days, we were able to raise a total of $1,214,175. Won't He do it! This was by far our favorite moment to know that that much is going toward the most noble cause on earth.
Join us in praying for this initiative that it would be so in our lifetime for His name and His renown!
To find out more about "Share Light", check out their website HERE!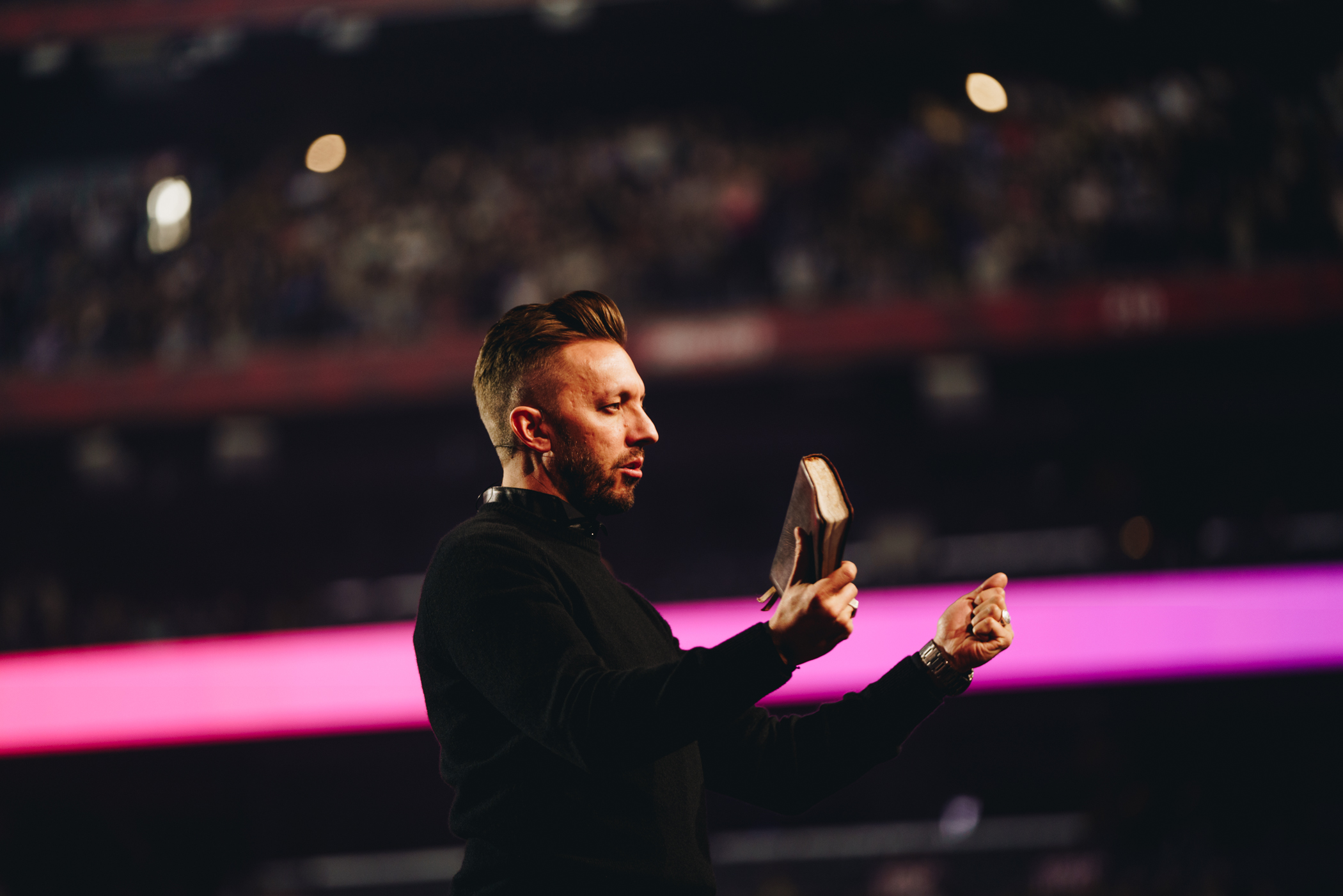 2. LEVI LUSKO: Levi asked the question: "What are you building your life on?" and it had us all thinking. His message, "Bunnies, blizzards, bedrocks", looked back at a century ago to show us that what we are building now will impact us in the future.
Favorite quote: "Never take down a fence until you know why it was put up."
Watch the whole talk HERE!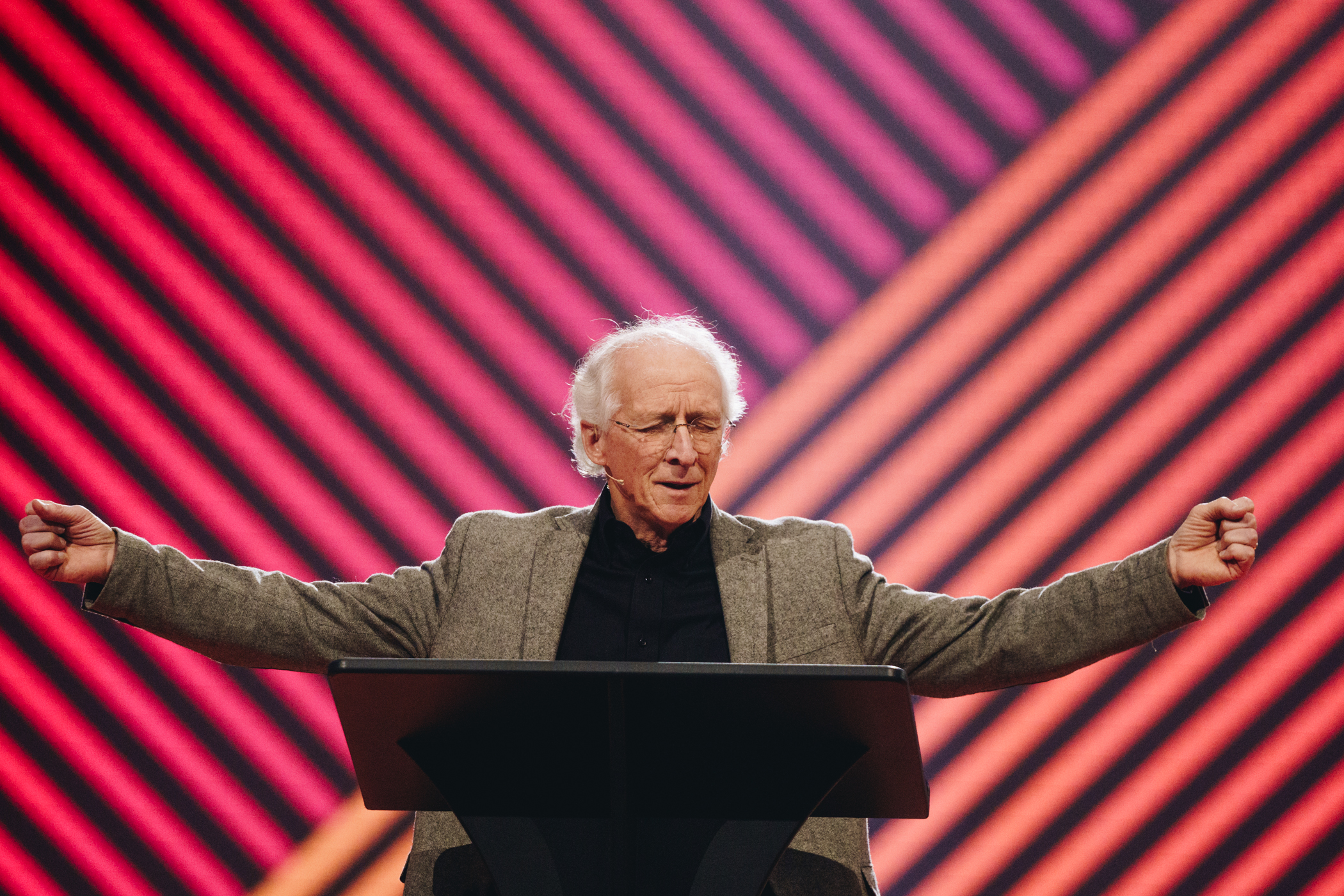 3. JOHN PIPER: Piper, who is one of the founders of Passion Conference with Loui and Shelley years ago, delivered a powerful "back to basics" talk on the desire of our souls.
His argument: "If the desire to know Jesus isn't your greatest desire, you won't just waste your life, you'll lose it."
Watch the whole talk HERE!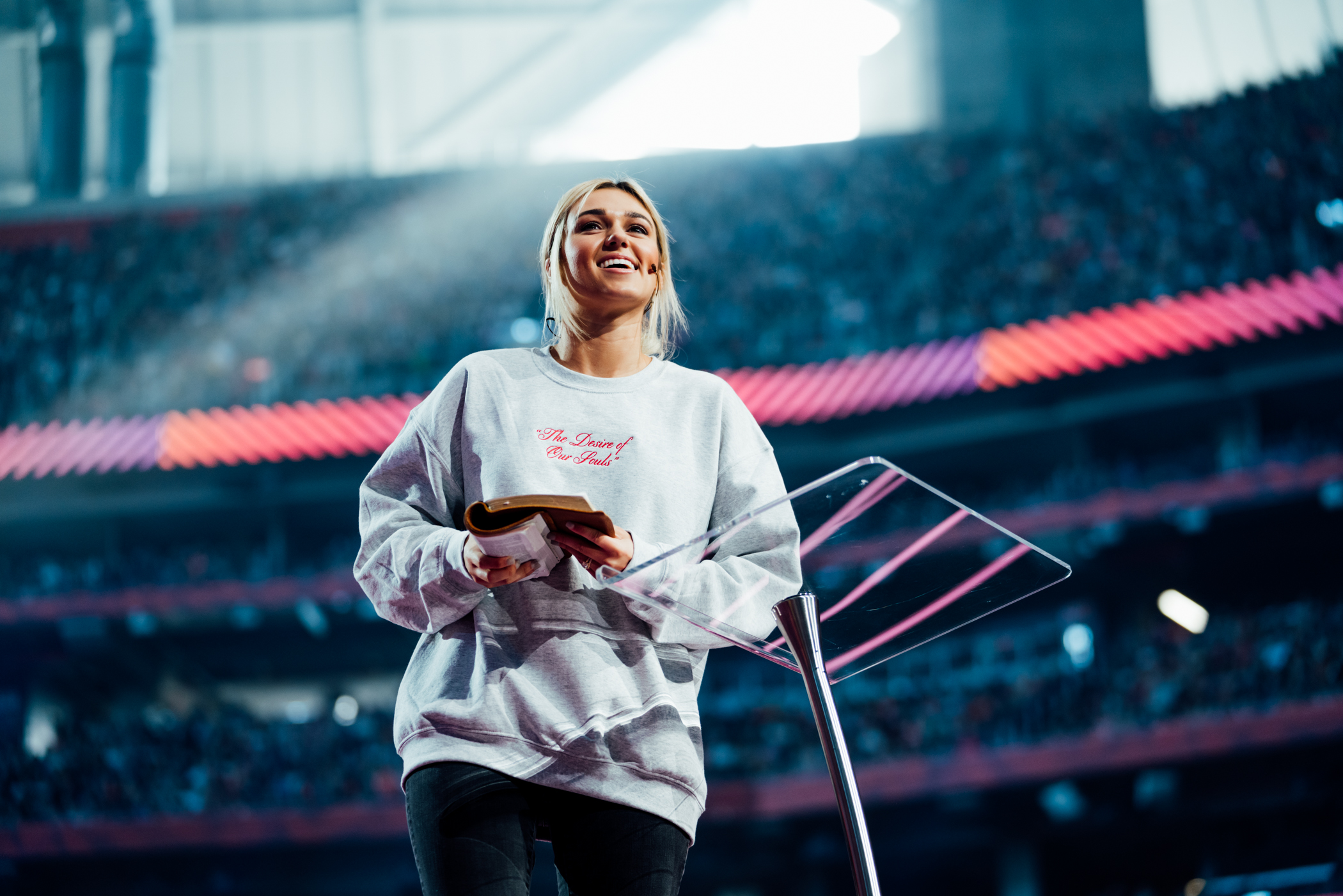 4. SADIE ROB HUFF: What can we say? This brought tears to our eyes. Yes, on a personal friend level, but also just as lovers of Jesus and truth level.
Sadie's talk, titled "The Search is Over", was a mash up of the past and present. She breaks down that relationships today have a process of love. But the love of Jesus laid out in the book of John through his relationship with Peter show a different kind of love. An immediate, unwavering, unconditional kind of love. A love having no process. A love that's always been. A love that even the best of earthly relationships can't begin to touch.
Favorite quote: "When you've found what you're seeking, you don't have to look anywhere else." Watch the whole talk HERE!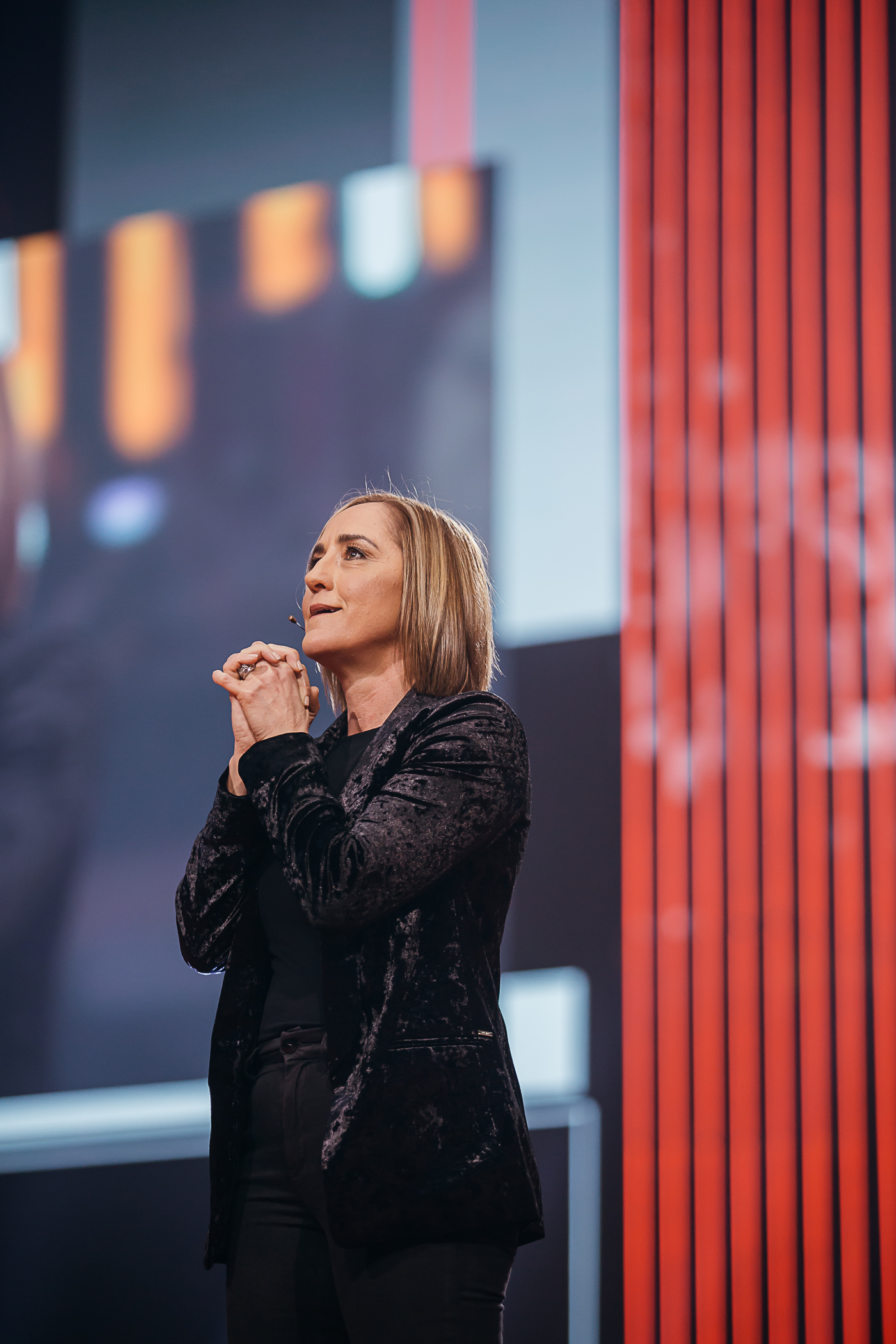 5. CHRISTINE CAINE: This talk was all about digging. No, really. Christine challenged us with thought provoking questions like "What old wells do you need to dig up and redefine?" and "What new wells do you need to dig?" If we have the wells of the true source of living water stopped up with dirt and debris, we can't get to our purpose.
Favorite quote: "We dig our wells because we want to get to the source Himself. We're looking for what we can only get in other place which is why we are the most anxious generation there's ever been."
Watch the whole talk HERE!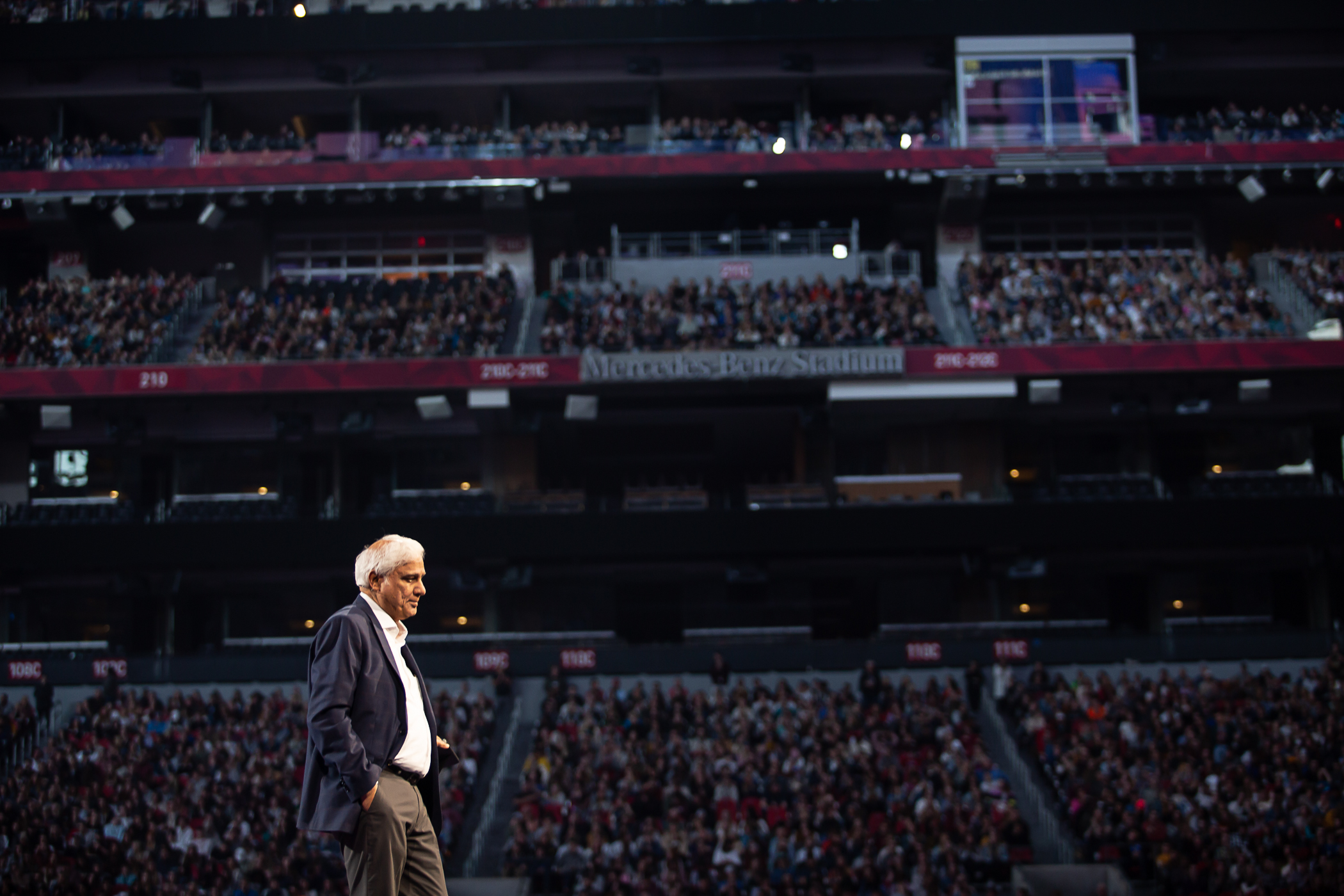 6. RAVI ZACHARIAS: This man of God, who has given the best years of his life to apologetics, begs the question, "What does it mean to be human?" The answer? It's found in the person of Jesus. Through prayer, worship, and relationship with Jesus will produce in his our truest being.
Favorite quote: "What does it mean to be human? You go from creation to the incarnation to transformation to consummation. Is there any other worldview that gives you this kind of answer except in the word becoming flesh and dwelling among us full of grace and truth? His name is Jesus."
Watch the whole talk HERE!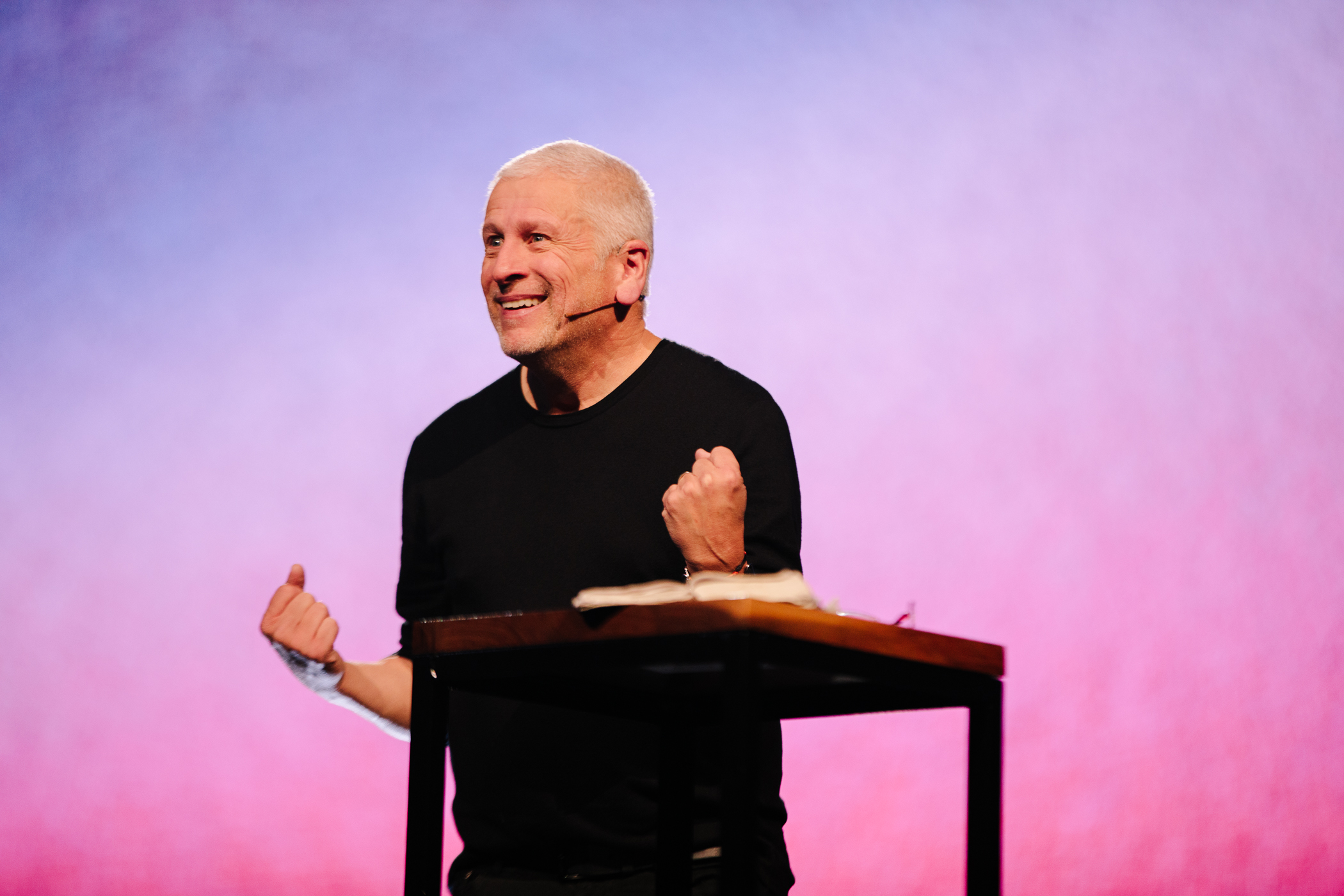 7. LOUIE GIGLIO: This was the perfect the message for 1.1.2020. As we look to this new year and decade, his message was simple but so profound: It's time to turn the page in your life. "Turning the page is what God does." Louie proclaimed. How do we do this? We turn the pages of the Word of God. He summoned everyone to go from death to life, from defeat to victory in His name.
Favorite quote: "Somehow in the amazing mighty hands of God, he can bring beauty out of the ashes of your life. He can turn the page."
Watch the whole talk HERE!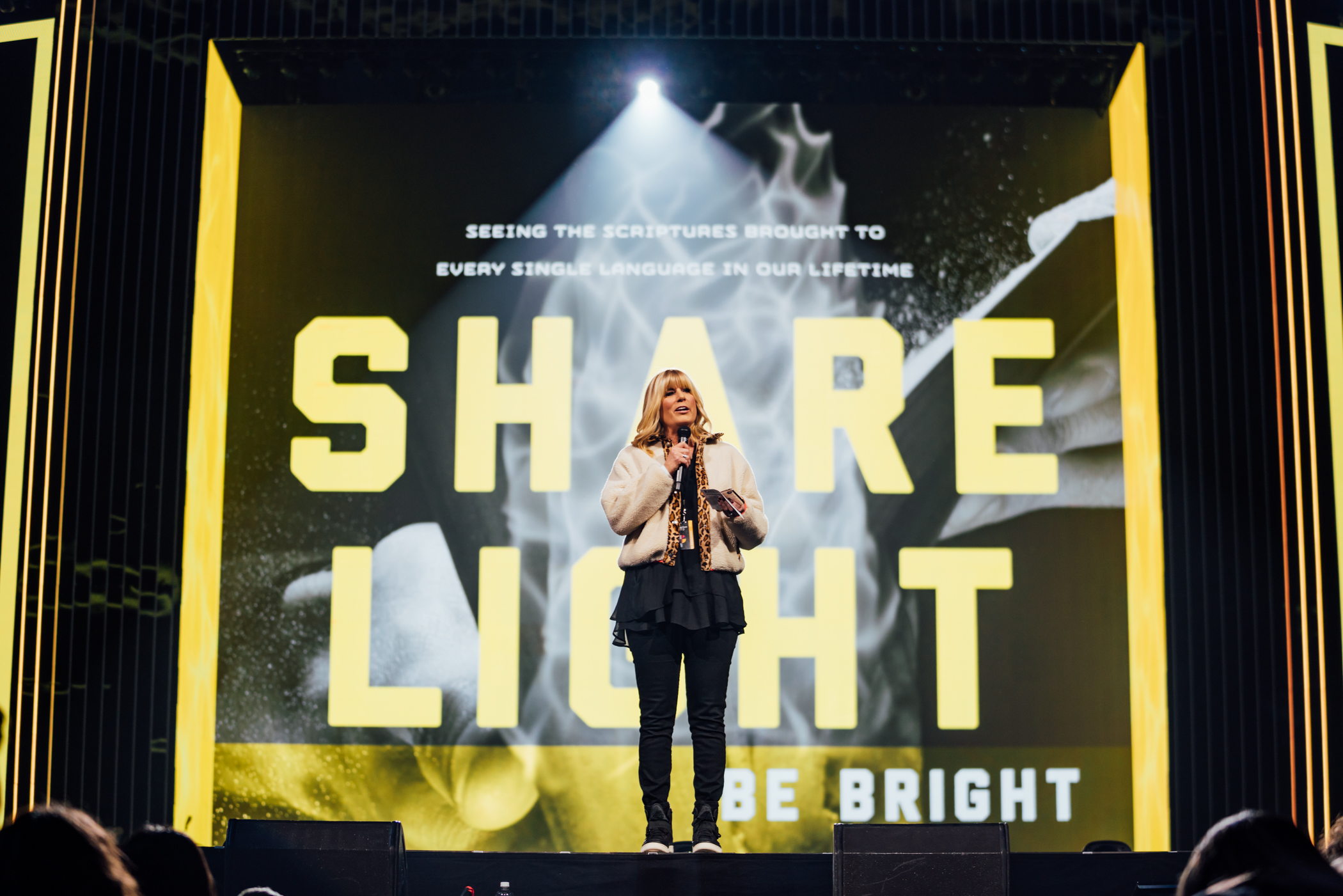 8. SHELLEY GIGLIO: How do we live a life that matters and choose to believe God when challenges are all around us? Shelley pointed out that true faith requires obedience. She challenged us to build a house that is rooted in Him if we want to live out God's purpose in our life and not our own.
Favorite quote: "When I stand here in this room with 65,000 of you, I know that God has built this house by faith."
Watch the whole talk HERE!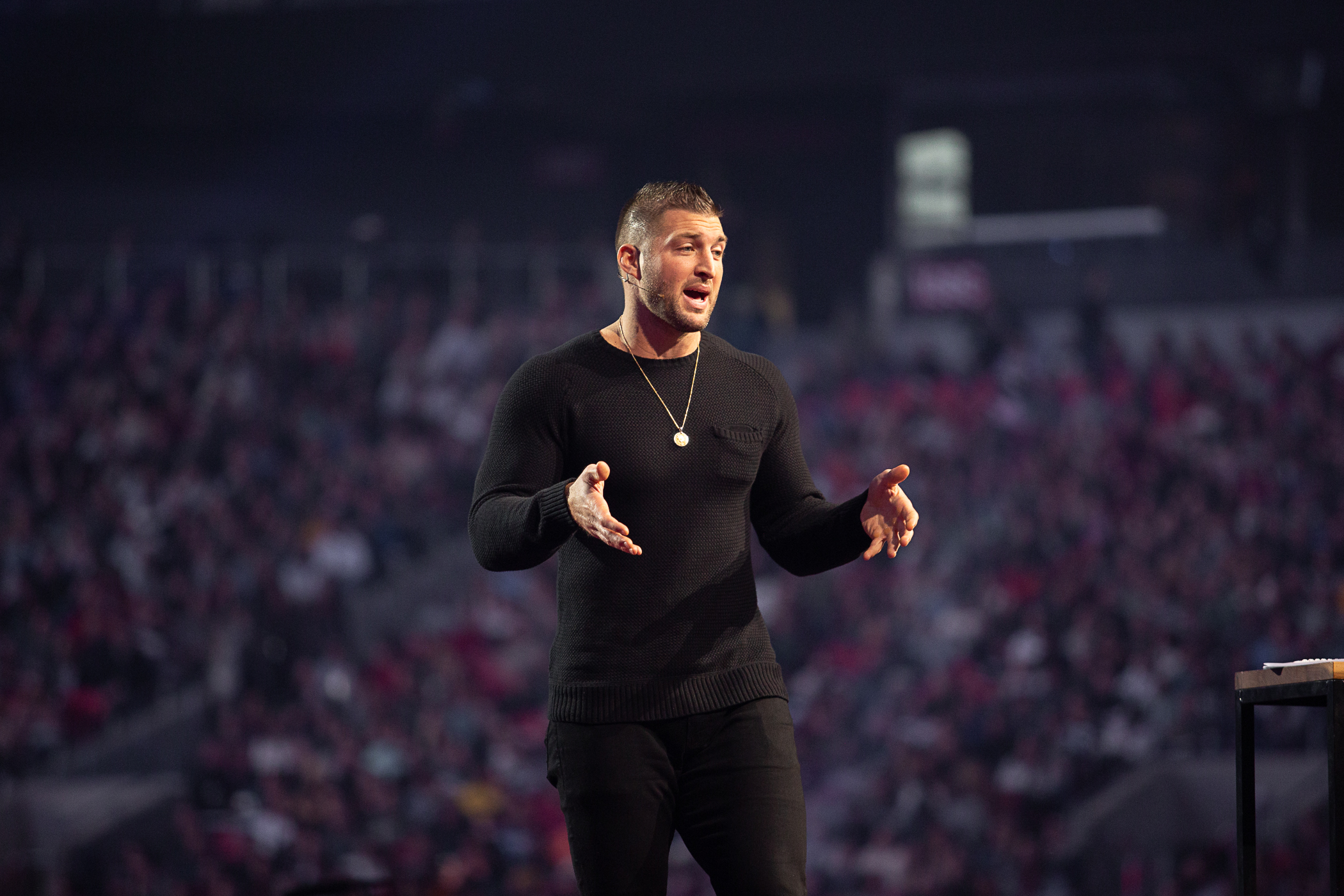 9. TIM TEBOW: With his background in athletics, Tim has played in many championships, won endless awards, and received abundant praise for his ability. Tim's message flipped worldly success on its head. He wanted everyone to know that success is nothing if it isn't for God's glory. He pleaded with the room to give your life over to Jesus, to make His fame your goal, and to use your gifts for a much greater purpose.
Favorite quote: "Success is just about you, but significance is about other people."
Watch the whole talk HERE!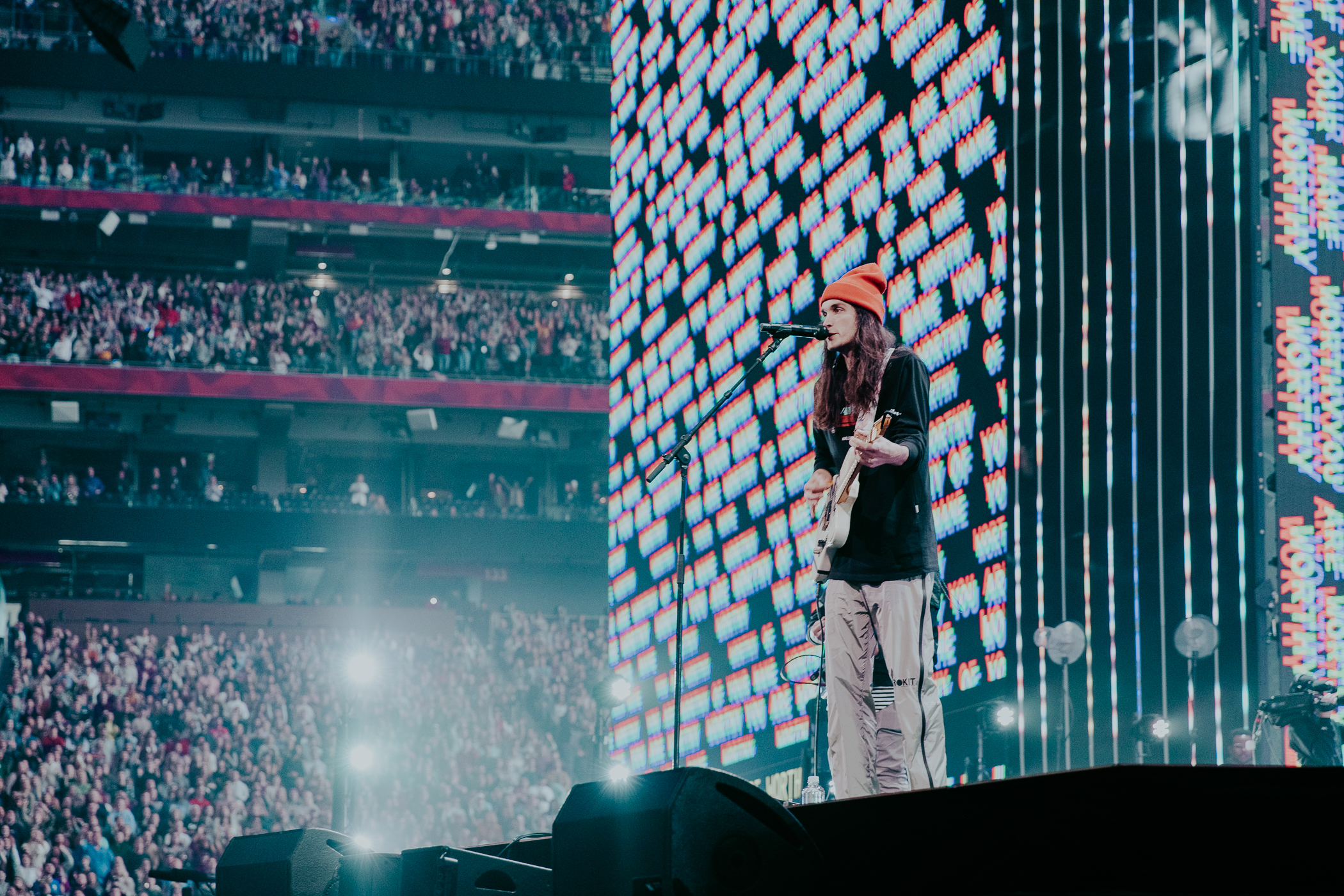 10. PRAISE AND WORSHIP: Friends, just imagine…. Passion Music, Social Club Misfits, Hillsong United, Sean Curran, Elevation Worship, Kari Jobe and Cody Carnes and more… all under the same roof. Wildly different styles of worship, but one goal: To glory and sing aloud to ONE God. The spirit filled the room as people from different backgrounds, and ethnicities came together to pour our heart out in remembrance of what He's done and expectancy over what He's going to do.
HERE is a link to the Passion Spotify playlist!
Our biggest takeaway? God loves to see his people from all over the world come together for a greater purpose and calling for His name and His renown.
God came. God saw. God conquered.