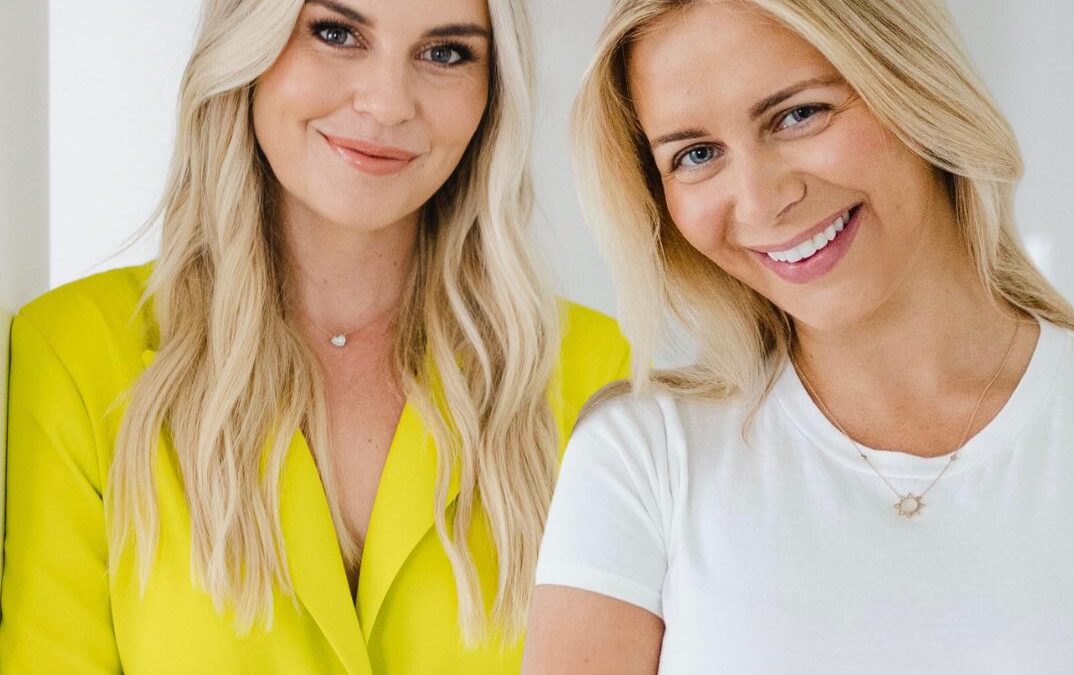 "I know the plans I have for you," declares the LORD, "plans to prosper you and not to harm you, plans to give you hope and a future."
— Jeremiah 29:11
It was my senior year of college, and I was living my best life in a house with seven of my best friends and sorority sisters. (Go, Theta!) I was working my dream job as a morning show producer at a local radio station while participating in a senior honors program I'd worked hard to get into. My daily existence was the epitome of work hard, play hard—waking up before the sun to produce my awesome morning show, taking classes during the afternoon, and dashing from day to date in the evening. Life was fast and fun at twenty-one! But I'll never forget the day the fun rug was pulled out from under my feet. It started like any normal workday, except there was a weird energy in the building. Something felt off. And boy, was it! It was on that day, two weeks before my college graduation, that I was let go from my coveted position at the morning show.
I took being let go very personally. What had I done wrong? How could this have happened? Even after I was assured that this was a companywide decision and most part-time positions had been eliminated, I still didn't believe it. It must have been something I'd done. My mind spun as a dark cloud of self-doubt came over me. I told myself I hadn't been good enough to keep my first real job. If I had been better, this wouldn't have happened. This, of course, was before I'd found my relationship with Jesus. Yet years before I even knew who God was, here he was pushing me out of a space that was too small for me. You see, what I didn't realize at Copyright-Protected Material Property of Zondervan Books Do Not Reproduce or Distribute 2 the time was that God had bigger plans for my career. He wanted me to have a greater opportunity and a bigger platform. My postcollege plan had been to stay in Tucson, Arizona, where I was comfortable, and not push myself further. So God said, "Let me help you out here, Tanya. I'm going to gently push you out of this position so you can find your own voice and a greater calling right where I want you." This calling was in Los Angeles, at a top radio market with one of the biggest shows in the country. What I didn't realize at the time of being let go—after which I'd spend many hours, days, and nights self-analyzing, second-guessing, moping, and crying—was that this setback was actually a step forward—a blessing from God, who was telling me, "I have bigger plans for you. Trust me."
Tanya speaking . . . I know it can be difficult in the moment (trust me, I've dealt with a lot of rejection in my life, both personally and professionally), but think of rejection as redirection from God. When a door closes, God is calling you in a different direction. The road to success will be bumpy at times, but with God as your safety belt, the destination will be worth it.
In moments of rejection, I find it helpful to write myself letters. I write a letter to my future self when I experience this rejection professionally. And I write a letter to my future husband when the rejection deals with matters of the heart. I write about the hurt and disappointment I feel in that exact moment but end the letter with a message of hope, knowing that God sees the bigger picture and will fulfill the desires of my heart because he placed them there.
Plus, the letters are something fun to look at January 1 of every year to see the progress I've made (and the love letters to the person you haven't even met yet could be a nice little treat to give to your future spouse one day!).
The Sunshine Mind Way to . . . Trust God's Plans
Showcase your achievements. Frame and display your diploma, certification, or any other accomplishment you worked hard for. Don't let an award collect dust in a dark closet. Put that baby on a prominent shelf!
Journal. Putting thoughts on paper can give you some aha moments.
Talk to friends who share your faith. When you connect with people who come from the same place spiritually, you're able to meet each other on a deeper, more meaningful level.
Pray every day. Keep the faith by remaining consistent in your relationship with God.
Listen to God. Follow the breadcrumbs set out for you.
Tanya Rad wears many hats. Her love for music and entertainment is evident in her jobs, which include co-hosting KIISFM's On Air with Ryan Seacrest, hosting I Heart Radio's Top 40 show The Vibe, and dishing to her fans on her popular podcast, Scrubbing In. Listeners love Tanya for her relatable stories, relentless positivity, and great gift of gab.
Raquelle Stevens is a young creative based in Los Angeles, California. She is passionate about working on projects that advance the good of others and spread a message of love and positivity. Her most recent work includes hosting and producing Giving Back Generation, an online series where she interviews guests from different walks of life on how they use their life to give back. Raquelle also stars in the HBO Max documentary Selena Gomez: My Mind & Me and the hit series Selena + Chef.