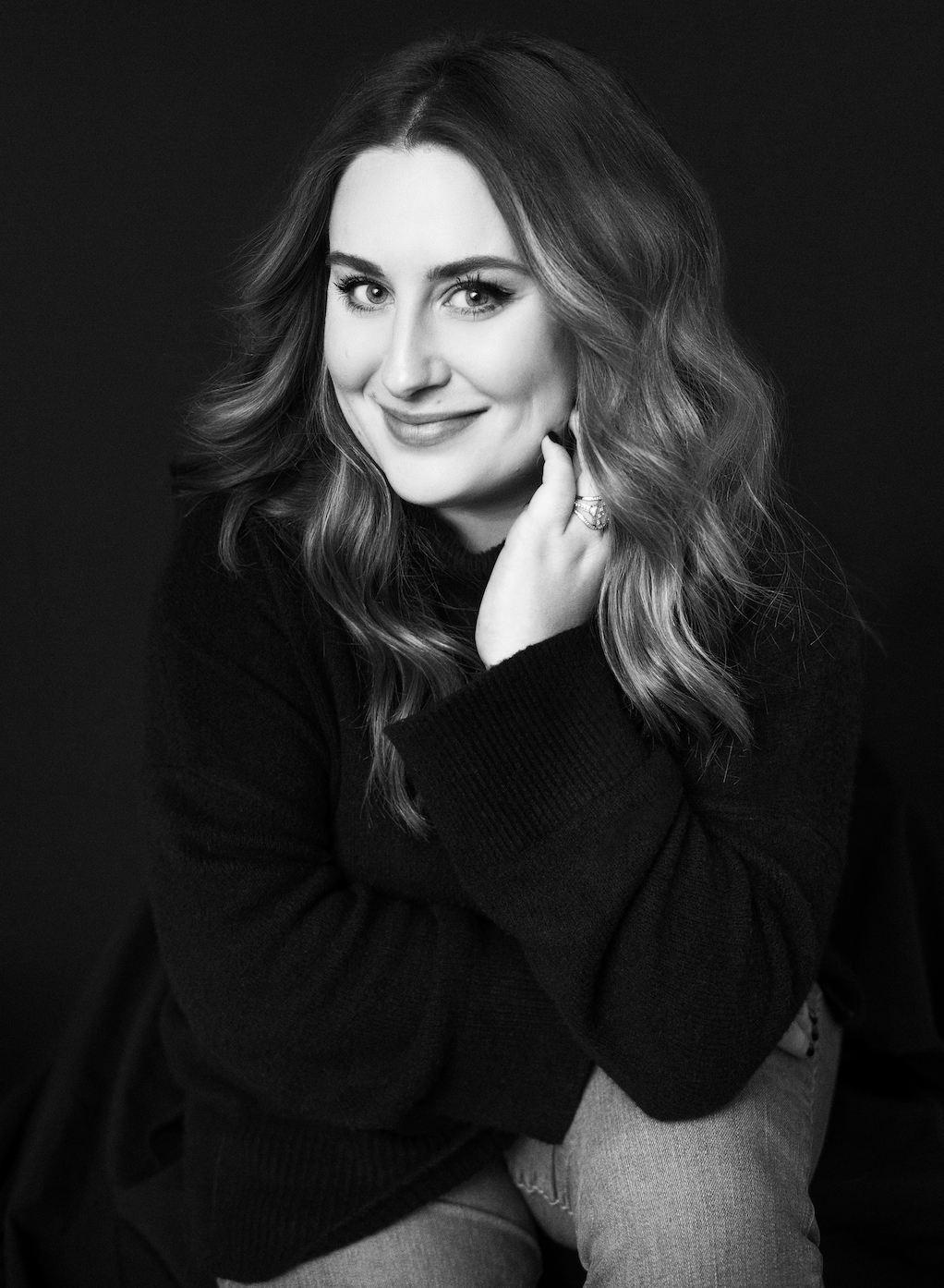 In my early years I kind of despised the Proverbs 31 woman, whom I pictured sitting at home knitting and serving her husband's every wish and whim. I wanted nothing to do with that or the image of the docile Christian woman as portrayed by the churches I grew up in.
I absolutely did want to be of noble character, and when I finally decided to settle down, heck yeah, I wanted my husband to consider me worth more than gemstones. But in the meantime, I didn't have time to select wool and flax and make linen garments (see verse 13). I just couldn't believe God created women to shuffle around doing their husband's bidding, never speaking up, never having a thought or pastime of their own.
I was taught that the Proverbs 31 woman was the poster child, the perfect example of biblical servitude and submission. The thing is, there's some truth there. Yes, women are definitely called to be service-hearted and submissive, but too many teachers who emphasize these characteristics water the Proverbs 31 woman down until she is nothing more than an errand runner, a housekeeper, and a seamstress. But she is so much more. Not only that, but the apostle Paul actually calls men to an even higher level of service and submission in Ephesians 5:25-26.
In my opinion I was the furthest thing from the Proverbs 31 woman—or at least the version I was introduced to at church. As a result I spent years praying God would change me. I felt God's will would be to make me quieter and meeker, to make my words land more gently, and to soften the pitch of my voice so it didn't always rise above everyone else's. This was the version of a godly woman I heard about. So much of my life was spent questioning how God created me rather than walking in it. I'm not quiet or docile, and I ask lots of questions, especially of those in authority. I'm a natural leader, go-getter, and boat rocker.
In fact, my youth leaders and camp counselors lost me at the very start: "Who can find a virtuous wife? For her worth is far above rubies" (Proverbs 31:10, NKJV). All through adolescence and high school, I was completely and unequivocally uninterested in being someone's wife. In fact, my adversity to marriage was so well known that my younger sister bet my father that I wouldn't get married until I was thirty. After all, my sister knew I had dreams and aspirations: I was going to law school and would become the greatest female criminal prosecutor the world had ever seen.
And then two months before my twenty-third birthday, my sister had to hand over fifty dollars to my dad when I married the love of my whole life. Obviously, something had changed, and as dreamy and wonderful as my husband was (and is), it was more than just meeting him that changed the trajectory of my life. I had figured out that the way Christian womanhood is sometimes unpacked from pulpits is crap.
When I took the time to study Proverbs 31 for myself, I realized that her account has often been twisted and watered down by Christian leaders, so far from the woman of action and leadership she actually was. Likewise, I stopped feeling like a rebel for being the woman of Christ I was and finally recognized that it was not only okay to be a strong woman who loved Jesus, I honored Him when I walked in my strengths and the way He made me. I shifted from hating the Proverbs 31 woman because I knew I could never be her (nor did I want to) to realizing that she was the original wild woman—someone I could aspire to follow.
I know I am not the only woman who has felt trapped because she was taught a caricature of the Proverbs 31 woman. As a result, we get the idea that we somehow manage to not be enough but also be too much at the same time. We are never able to keep up with the ever-growing list of demands of what we should do and who we should be, while simultaneously feeling judged for being too loud, too opinionated, too emotional.
Personally, I like to think that the Proverbs 31 woman lived with the same tension but was never ruled by it. I think she was fully aware of what needed to be done and what was required of her, but she never let her to-do list dictate her worth. I believe she was loud and opinionated and sometimes emotional, but instead of letting that make her feel like too much, she recognized that these traits were what made her human.
In short, I've come to love rather than loathe the Proverbs 31 woman. I no longer see her as coming from a mold I never wanted to fit but as a guide I'm honored to follow. And I never want to see her weaponized against women to further the not-enough-but-too-much narrative. After carefully studying this passage, I'm taking back the Proverbs 31 woman so I see her in the way the Father intended her to be seen—as a strong leader who knew exactly who she was and whose she was.
When I began digging, I was fascinated to read verse 1 and discover that the words of Proverbs 31:10-31 were attributed to a woman who was advising her son, King Lemuel, about the kind of wife he should look for. For so long we've been taught that these verses were written from a man's perspective to tell women what they should be, but in fact it is primarily a list of what men should look for in the women they will marry. Today we also look at it as a punch list for us girls, but that was not how it was originally read. Doesn't knowing the passage was intended for a man change our entire perspective?
Interestingly, do you know what the Hebrew translation for "a virtuous wife" (verse 10, NKJV) in those first few words of this section is? Eshet khayil. Eshet can be translated as "woman" or "wife," but Scripture also applies the term khayil to men. For instance, that word shows up in the term "mighty men of valor" found in 2 Kings 24:14. Interestingly, Ruth, the Moabite widow, was also called khayil by the Israelites and by Boaz, her eventual husband, because of the courage and loyalty she showed when she followed her mother-in-law back to Bethlehem. (The complete story is told in the book of Ruth.)
So in Proverbs 31, Lemuel's mom tells him to search out a woman who is a champion. A woman of hard-won victory and reward. A woman of strength. This makes me simultaneously scrunch my eyes in frustration and puff my chest in pride. Can you imagine if the people who taught us about Proverbs 31 had told us she was actually a tenacious and spirited woman? One who wouldn't take no for an answer? A woman of valor, not timidity. Mighty not feeble. It would have changed the game.
And that's what we learn from just the first three words. What about her relationship with her husband? Yep, that's solid too. So solid he completely trusts her. He is so confident in her abilities and trustworthiness that he knows his deepest, darkest secrets are safe with her. She makes his life so much better in every way that she is considered a gain, not a burden. Even before I knew I wanted to be a wife, I knew this was the kind of partner I wanted to be—able to stand on my own two feet, confident and secure in who God made me so I wouldn't constantly lean on my boo to tell me who I am. But so often Christianity redefines those traits as being "too much."
Knowing who you are in Christ is not prideful. Walking in the gifts He's given you is not arrogance. And man have we gotten this all upside down and twisted. We've been taught so much about humility we have no idea what godly confidence looks like. That's not to say there wasn't and still isn't so much room for growth, sanctification, and sanding off the rough edges. I always want to look, sound, and live more like Jesus.
Taken from Confessions of a Crappy Christian. Copyright © 2022 by Blake Guichet. Published by Tyndale House Publishers, Carol Stream, IL Illinois. Used by Permission.
Blake Guichet is a writer and founder of the Crappy Christian Co., which aims to teach women how to use their God-given gifts for the Kingdom. She is the host of the popular podcast Confessions of a Crappy Christian—a weekly show that specializes in conversations with guests about their passions, struggles, and all the things they aren't sure they can talk about. Blake is a proud Enneagram 8, American history buff, and playlist enthusiast, and her primary goal in all aspects of her ministry is to tell the truth while always pointing people to Jesus.