Have you ever been content in a moment, things are fine, your day is going well… only to open your phone, begin to scroll and see that they're hanging out without you? Your thoughts and attention start to wander, obsessing over why you weren't invited. The FOMO is real, and the fear of missing out is something we've all experienced in some way or another. We wonder why we didn't get into "that college" or invited to "that party" or even included into "that text thread."
Maybe it's even deeper, and it's the fear of missing out on what your future needs looks like, a future career, getting married or having kids. Whether we're dealing with present fears or future fears, they all come with that heavy feeling in our hearts like we didn't have what it takes to be invited in.
Somehow we weren't enough and that hurts.
This is still something I combat on a weekly, if not daily basis. But I've learned over time, how temporary and fleeting these feelings are. They aren't grounded in reality. It's a distortion of what's really important in my life. When our eyes and hearts are focused on the here and now it's so easy to miss out on the eternal and forever. We are so easily distracted by things that just don't last.
But when we focus our hearts and minds and give our attention to eternal things – that "text thread" or "that party" doesn't seem all that important. Or even missing out on "that college" or "that massive heartbreak" dims in comparison what is to come in eternity. What would happen if we had a healthy fear of missing out on what God is doing? What would happen if we gave all our attention to the eternal ways God is moving?
Jesus warns us about putting too much attention on temporary things in Mathew 6:19-21, "Don't hoard treasure down here where it gets eaten by moths and corroded by rust or—worse!—stolen by burglars. Stockpile treasure in heaven, where it's safe from moth and rust and burglars. It's obvious, isn't it? The place where your treasure is, is the place you will most want to be, and end up being." (The Message)
When I ask myself where I most want to be, it's with Jesus. It's in His presence. Doing what He wants me to do. I don't want to miss what He's doing, where he's moving and where he's leading me. The instruction Jesus leaves us with in Matthew 6 is so simple,
"Give your entire attention to what God is doing right now, and don't get worked up about what may or may not happen tomorrow. God will help you deal with whatever hard things come up when the time comes." (Matthew 6:34, the message)
That's the heart behind why we wrote my new song "Come Now." In the midst of a world pulling our attention to temporary things, "Come Now" is our prayer to keep our attention on our holy God.
The bridge says:
I don't wanna miss What you're doing
Where you're moving
Where you're leading
Holy God
You have all of my attention
I don't wanna miss
When you're speaking
Who you're reaching
Who you're healing
Holy God
You have all of my attention This is my prayer for myself, and this is my prayer for you. "God, we don't want to miss what YOU are doing. You have all of our attention."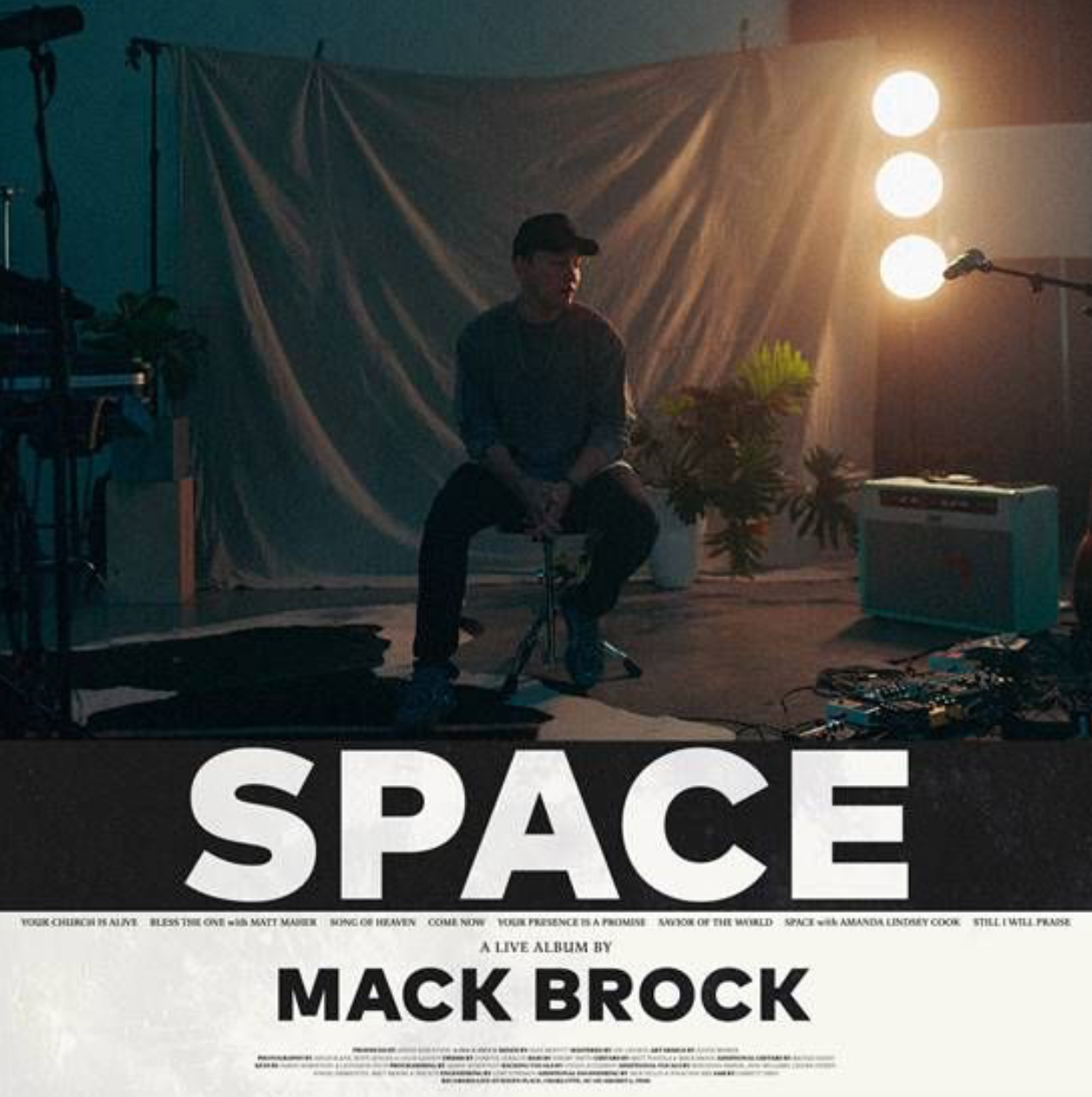 Mack Brock's greatest passion is to lead people into a heightened awareness of the presence of God and to see individuals experience the breakthrough God has for them through worship. He has been a worship leader for over 15 years and co-wrote "O Come To The Altar," "Resurrecting," "Here As In Heaven," and "Do It Again"- each have had a significant impact on the church worldwide. Three of his songs have landed in the Top 50 on CCLI, and four in the Top 100 CCLI songs. Mack Brock served as the music producer and a key worship leader with Elevation Worship for a decade, and has led thousands in worship in arenas and auditoriums all across the United States. He recently released his new album, SPACE. Mack is married with 2 children and lives in Charlotte, North Carolina. 
Follow Mack on Instagram @mackbrock