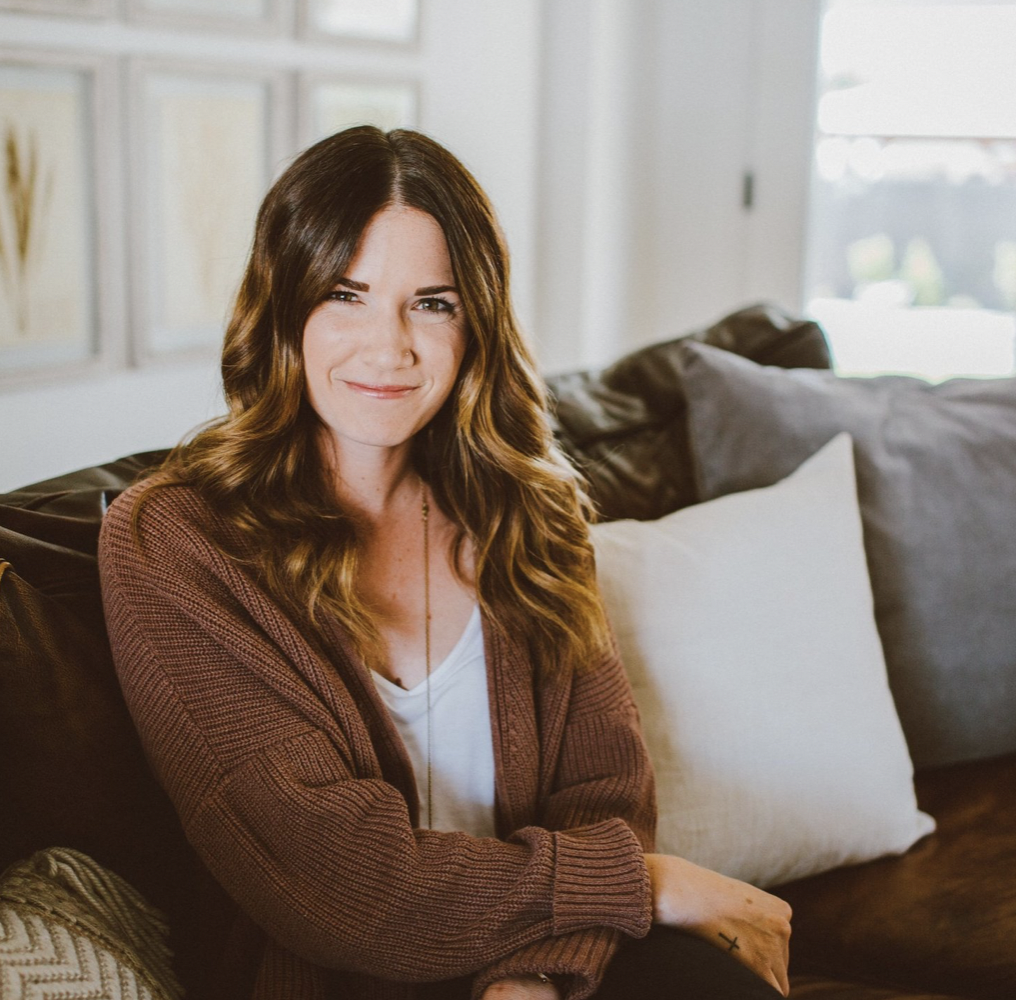 When my husband Andrew tragically died by suicide in 2018, I had to ask myself: If I'm no longer Andrew's wife, then who am I now? Similar questions are some of the most painful ones we may encounter in our journey of rebuilding, because an identity crisis is no small issue. When a role, career, or relationship that gave meaning and purpose to us ends, we may struggle to find the strength, courage, or passion to begin again.  
The daunting task of reclaiming identity is really a journey inward. It's digging deep to discover who we were each uniquely created to be. For me, the journey inward has felt like resurrection; for a while I forgot who I was, and it took a death to wake me up to life. As the parts of me that lay dormant for years reawakened, I started making a list of the moments when I felt most alive. On my little list I wrote: "running, paddle boarding, spending time with friends, reading, writing, surfing, cooking, traveling alone, traveling with my kids, being spontaneous, lighthearted TV shows, going to bed early, saying yes more than saying no, house projects, power tools, road trips . . ."  
As you awaken to who you are now and step toward who you'd like to become, perhaps it's time to start making your own list. Write down all the things that bring you joy. When do you feel most alive? What hobbies have you left behind that you'd like to pick up again? What new passions do you want to pursue?  
Reclaiming your identity isn't some New Age or self-help voyage toward "becoming the best version of yourself." Instead it's simply about dying to the false self—the version of your- self that you may have created for survival but never really felt like home. Have you lost track of who God made you to be? I believe he is beckoning us to let go of our falsified selves, our deep longing to be approved of by others, and our tendencies to define ourselves by successes, achievements, or accolades. It's in the safety of his love that we are finally free. No more striving. No more climbing the ladder of success only to discover it's lonely and empty at the top. No more stretching ourselves thin to prove we deserve joy. No more exhausting ourselves through extra hours at the office or deriving our value from likes on Instagram. To be fully known and loved—to be fully free to step into who we were created to be—is to return home to the love that has encircled us all along. This love, God's love, has been there and will be there no matter how far away from it we stray.  
I find great comfort in a parable Jesus told: that of the prodigal son. The prodigal son is all of us. We get a little lost sometimes, a little tangled and twisted up in the pressures of daily life. We lose sight of where we are going and wind up far from home. In this story, a son cashed out early on his inheritance and left the safety of his father's home to see what the world had to offer. After squandering his wealth and coming up empty on his search to be loved by the world, he returned home empty- handed. And as the story goes, "while he was still a long way off, his father saw him and was filled with compassion for him; he ran to his son, threw his arms around him and kissed him" (Luke 15:20). The father could have chosen anger, resentment, or rejection, but instead he chose love. He not only chose love, but he also chose to show it by throwing a big party to celebrate his son's return.  
Maybe you feel like your circumstances are your fault. Maybe you're trapped in a pit of "could have, would have, should have." Maybe you'd be the first to admit you arrived in this season of rebuilding through a series of poor life choices. Maybe you feel not only lost in your identity but also un- deserving of love. Friend, there is a Father waiting with open arms to welcome you home. You are beloved. You are deserving of a beautiful life. Healing and hope are waiting for you. Your past doesn't have to define your future. You get to choose who you want to become.  
I am learning that it may take a lifetime to answer the question of who I am. Perhaps it's because the answer is ever-changing. There are many versions of myself that have shaped me into the person I am today, and the person I am today is actively shaping the version of myself I've yet to meet. But the wild joy of it all is that I get to be right here. I get to show up today just as I am. I get to love my three sons just as they are. I get to step in and out of a hundred different versions of myself. I get to try, try, and try again, knowing I haven't yet arrived and am never fully finished. The process is an endless return to love. It's an endless return to the Father's open arms. It's living daily with unclenched hands, knowing that life is a fleeting, precious gift.