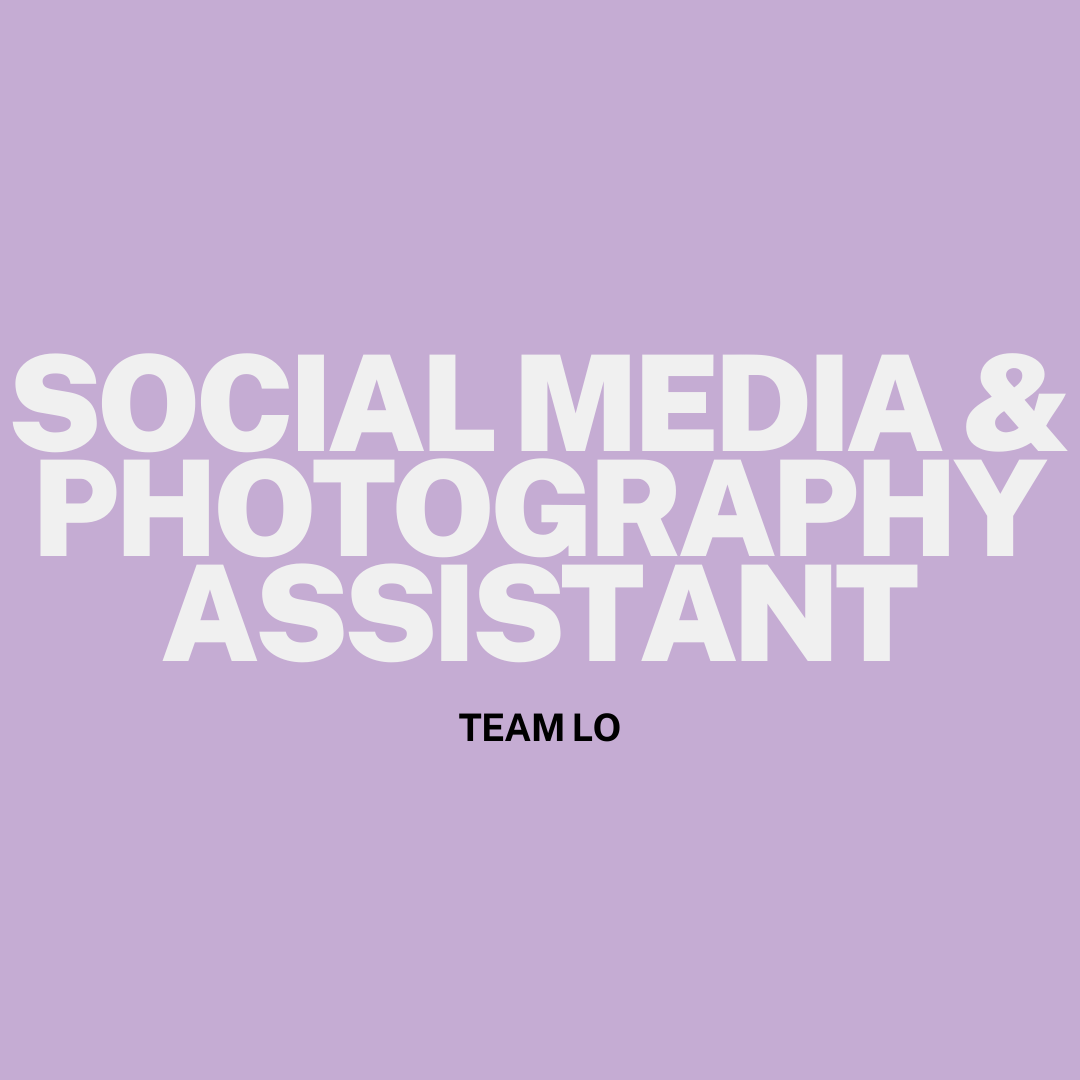 LIVE ORIGINAL // Social Media & Photography Assistant
Job Description
QUALITIES
-Extensive experience in all social media platforms: Instagram, Facebook, TikTok, Twitter, Youtube
-Passionate about content creation and photography (video editing skills a plus!)
-Ability to be flexible (with hours!) and confident ☺
-Hard-working teammate and collaborator
TASKS
-Oversee social calendar and posting daily for 7 accounts across Instagram, Facebook, TikTok, Twitter and Youtube.
-Copywriting for social media posts for Sadie, Live Original, and WHOA That's Good Podcast.
-Able to provide marketing strategy for product launches, workshops, campaigns, events.
-Content creation specifically for Instagram and TikTok via videos, reels, and more.
-Assist with sponsored social media posts for Sadie. Comfortable asking Sadie to record content in advance and assisting her with filming as needed. Help with finding sponsored product packages via mail, seek approvals from partners, and posting on Sadie's behalf.
Responsible for monthly photoshoots for social media and website content for Sadie, Live -Original and WHOA That's Good Podcast.
-Work closely with Brand Manager on social media schedule and marketing strategy.
-Video editing: watch and create video clips of Sadie's speaking videos to utilize for social media posts. Organization is key!
-Able to assist on days that Sadie is filming podcasts, social posts, or photography needs.
-Graphic design support using Canva, Photoshop or In Design. This is key to helping Brand Manager keeping up with team graphic requests.
Apply Now